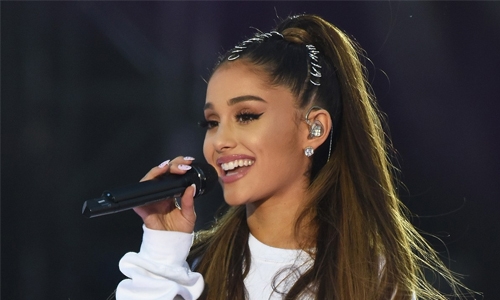 Ariana Grande opens up about grief over Mac Miller, "highly unrealistic" Pete Davidson romance
Singer-songwriter Ariana Grande opened up about her past relationships and personal turmoil in her latest interview. Grande spoke about everything from the Manchester bombing to the death of her ex-boyfriend Mac Miller and her romance with comedian Pete Davidson in an interview with Vogue, as cited by Variety.
The 26-year-old singer went on to discuss the process of healing while remaining in the spotlight and the process behind her last two widely successful albums 'Sweetener' and 'Thank U, Next'. During her interview, Grande paused in several moments to briefly cry, once when speaking about her recent experience of headlining Coachella music festival and how it reminded her of Miller, and later when discussing the bombing that happened during her Manchester concert in May 2017.
The star candidly said, "I'm a person who's been through a lot and doesn't know what to say about any of it to myself, let alone the world. I see myself onstage as this perfectly polished, great-atmy-job entertainer, and then in situations like this I'm just this little basket-case puddle of figuring it out."
Grande spoke about her famous response to a tweet that claimed Miller was arrested for drunk driving because of the breakup the two went through, to which she fired back, "shaming and blaming a woman for a man's inability. Let's please stop doing that." That tweet, she said, came from "a place of complete defeat."