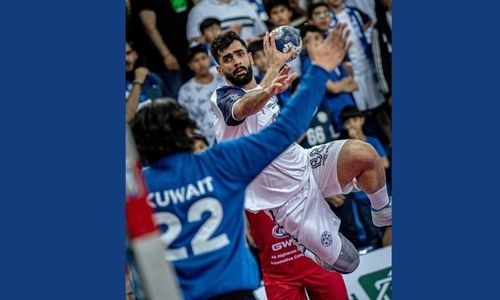 Najma fall short in Gulf handball title bid
TDT | Manama
The Daily Tribune – www.newsofbahrain.com
Bahrain's Al Najma went down fighting last night in the gold medal game of the 39th Gulf Clubs Men's Handball Championship, which came to a close in the Kingdom.
The home side and last year's champions bowed to Kuwait SC 27-29 in a hugely exciting and tightly contested final, played at a packed Khalifa Sports City Arena in Isa Town.
Najma could not capitalise on their massive crowd support and had to settle for the tournament's silver medals.
Meanwhile, Sharjah of the UAE claimed bronze after defeating Al Arabi of Qatar 32-29 in the game for third place. Following both contests, the top three teams were presented their respective trophies and medals in an awarding ceremony.
General Sports Authority CEO Dr Abdulrahman Askar and Bahrain Handball Association president Ali Issa handed over the awards to the players and officials.
The final was close throughout, with neither team able to build a significant lead.
The Kuwaitis maintained a slim advantage in the first half and after an Ahmed Alahmer goal for Najma right before the break, the Bahrainis trailed by just a single goal, 14-15, heading into the locker rooms.
After the re-start, Mohammed Habib gave Najma a 19-18 lead 10 minutes in. Goalkeeper Mohammed Abdulhussain later made a key save and Najma were able to go up 24-22 with just over 10 minutes to go, but then the Kuwaitis managed to level the proceedings once more and the match remained tied heading into the closing stages.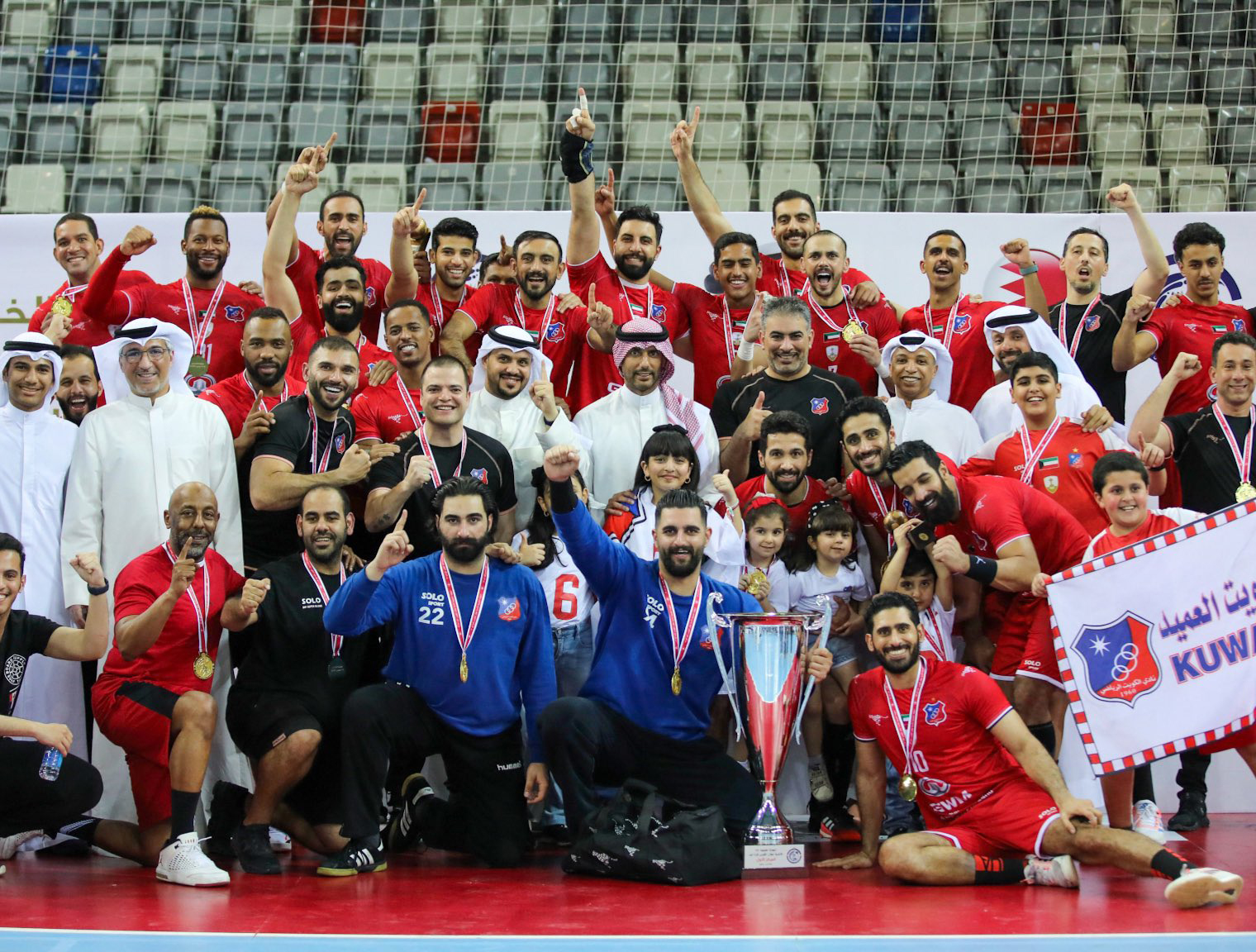 Kuwait's Angel Hernandez then scored to give them a 28- 27 lead with less than a minute left on the game clock.
Najma tried valiantly to reply to keep their title hopes alive on the ensuing possession, but Egyptian national team star Hassan Kaddah's effort with 10 seconds to go was stopped by the Kuwait goalkeeper Mohammed Amer, and then Saleh Ali raced out to a fastbreak conversion to seal the win and peg the final score.
Meanwhile, Bahrain's Al Ahli clinched fifth place in the championship after defeating Al Ahli Sidab of Oman 30-24 in their final classification contest.
Al Safa of Saudi Arabia claimed seventh overall following a 32-24 win over Al Salmiya of Kuwait.
Najma won last year's Gulf handball crown after defeating Saudi outfit Mudhar in the tournament final in Kuwait City.
It was the sixth time the Bahraini side claimed the coveted championship.
Their triumph last year ended a two-decade title drought, as their previous victories came in 2001, 1998, 1990, 1985 and 1984.