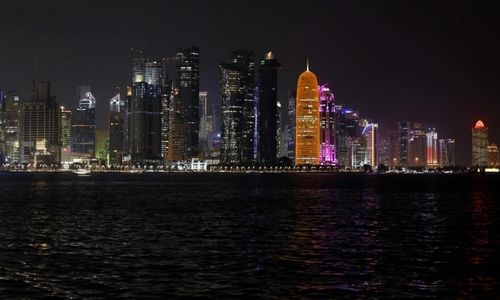 Qatar extends validity of multi-entry permit with Hayya card until January 2024
Agencies | Doha
The Daily Tribune – www.newsofbahrain.com
Hayya card-holders can now use the pass to enter Qatar until January 2024.
The Ministry of Interior in the Gulf country announced that starting Monday, January 30, 2023, until January 24, 2024, people outside the country with Hayya cards can enter with just the pass and without applying for a separate visa.
Hayya cards were given to people who bought Fifa World Cup 2022 tickets last year, and allowed them to enter the country. They also came with a host of other benefits to make the fans' Qatar trip easy and memorable.
Requirements
The Ministry of Interior said that:
1. Fans and organisers outside Qatar who hold Hayya cards can enter the country provided they have a confirmed hotel reservations or can stay with family or friends.
2. The Hayya card-holder's passport should be valid for a minimum of 3 months upon arrival to Qatar.
3. They must have health insurance for the duration of the stay
4. They must also have a round-trip ticket
Features, benefits
1. The 'Hayya With Me' feature, which was introduced for the Fifa World Cup tournament, still applies during the extension period till 2024. This allows the holder to invite up to three family members or friends with them.
2. This is a multiple-entry permit
3. There are no extra fees for the Hayya card
4. Holders can use E-Gates