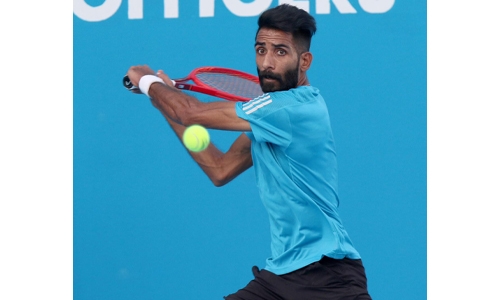 Bahrain's Tennis Challenger title hopes dashed
TDT | Manama
The Daily Tribune – www.newsofbahrain.com
Bahrain's hope of making an appearance in the advanced stages of the singles and doubles events in the Kingdom's ATP Tennis Challenger suffered a blow at the Public Security's officers club courts in Gudaybia.
In the doubles matches held yesterday, the host nation's Abdulkarim Abdulnabi and Hasan Abdulnabi lost their inaugural match to India's N Sriran Balaji and Divij Sharan in straight sets 1-6, 0-6.
Yousef Qaed, another prominent Bahrain team member, teamed up with Spain's Ian Curbelo, but the pair went down 4-6, 2-6 to Mongolia's Alexander Cozbinov and Czech Republic's Marek Gengel, who advanced into the competition's quarter-finals.
Yesterday's other round of 16 match saw Taipei's Yu Hiou Hsu and Uzbekistan's Khumoyun Sultanov of Uzbekistan beat partner Ivan Gakhov and Evgeny Karlovskiy 6-4, 6-3.
Early on, Hasan Abdulnabi was unable to progress past the Men's Singles Round of 32 after a 0-6, 0-6 defeat to Great Britain's Jay Clarke in what seemed to be an unequal encounter.
In another match, the tournament's second seed Cem ILkel of Turkey secured his berth in the main draw after a well-earned 6-4, 6-2 win over unseeded compatriot Ergi Kirkin.
Early on, Russia's Alexandar Lazarov pulled out one of the tournament's biggest upsets, beating third seed Turkish Altug Celikbilek 6-2, 6-3 and with it a spot in the last-16 round. Fourth seed Christopher O'Connell of Australia was also unable to live up his expectations, going down to Ryan Peniston of Great Britain 1-2 in an action-packed clash.
The Briton started off the game well and took the first set 7-6 [5]. However, his Australian opponent put on a superb show late on to win the second set 6-3, then secure the match and a place in the last16 round thanks to a hard-fought 7-6 [4] win.
Another surprising result saw eighth seed Bosnian Mirza Basic go down to Russian opponent Evgeny Karlovskiy in straight sets. Karlovskiy proved the stronger player in the game and took both sets with ease 6-2, 6-3.
Meanwhile, the action continues today, the fourth day of play, with eight matches in the last-16 round at this 10-day prestigious international tennis tournament, being organized for the second time in Bahrain.
The semi-finals of the singles and doubles events are scheduled for November 27, while the finals will take place the following day, the concluding day of the championship.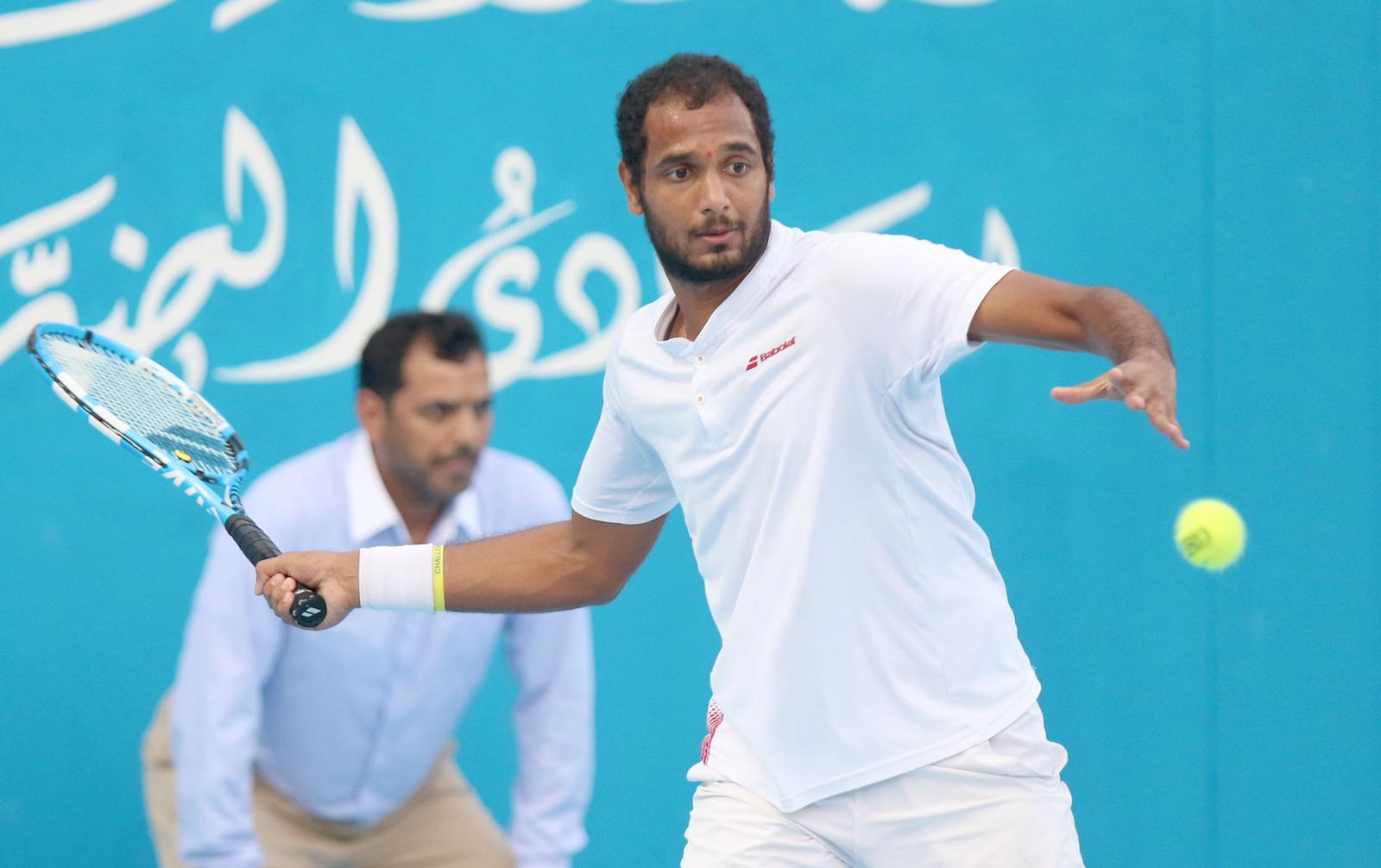 Other results
Yanki Erel (Turkey) bt Prajnesh Gunneswaran (India) 6-3, 6-3, Duje Ajdukovic (Croatia) bt Mukund Sasikumar (India) 6-4,6-4, Geoffrey Blancaneaux (France) bt Ivan Curbelo (Spain) 6-3, 6-2, Ramkumar Ramanathan (India) bt Vladyslav Orlov (Russia) 6-2, 6-4, Evgeny Karlovskiy (Russia) bt Mirza Baic (BIH) 6-2, 6-3, Nuno Borges (Portugal) bt Filip Jianu (Romania) 6-3, 6-7 '6', Nerman Fatic (BIH) bt Lucas Miedler (Austria) 6-3, 6-3, Johannes Haerteis (Germany) bt Alexander Erler (Austria) 6-3, 6-4, Hiroki Moriya (Japan) bt Otto Virtanen (Finland) 6-3, 6-2, Goncalo Oliveira (Portugal) bt Yu Hsiou Hsu (Taipei) 6-4, 7-5