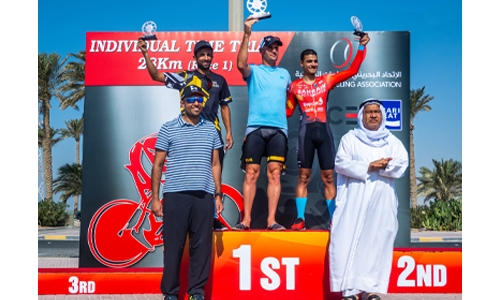 Orlandi, Sameera overall winners in time trial at Durrat Al Bahrain
TDT|Manama
The Daily Tribune – www.newsofbahrain.com
Kevin Orlandi and Sameera Al Bitar were the overall men's and women's winners yesterday in the Bahrain Cycling Associations (BCA) Individual Time Trial, held at Durrat Al Bahrain. The 28-kilometre event attracted nearly 100 participants, both men and women, of various ages and nationalities.
Orlandi of Bahrain Giants team was the top finisher amongst 80 competing men. The French[1]man completed the distance in 36 minutes eight seconds with a speed of 46.52kph for a pace of one minute 17 seconds per kilometre.
Bahraini Ahmed Nasser Ahmed came second overall in a time of 36:17. Competing for Bike Zone team, Ahmed registered a speed of 46.32kph and a pace of 1:18min/km. Mansoor Jawad completed the men's overall podium finishers.
The Bike City rider had a time of 36:24 at 46.17kph for a pace of 1:18min/km. Meanwhile, amongst the men's various age classes, Abdulla Faqihi was first in the 20s category, Eric John Stuart Watson in the 30s, Adam Kirchner in the 40s, Chrisitaan Beyers in the 50s, Michael Tunstall in the 60s, Mahdi Hasan Jawad in the juniors, and Ahmed Mohamed Husain in the under-23s.
Hussain Mohammed was also the top man in the Bahraini category and Sayed Ali Hassan in the Special Olympic. On the distaff, Sameera claimed first place overall amongst the women after completing the event distance in 43:48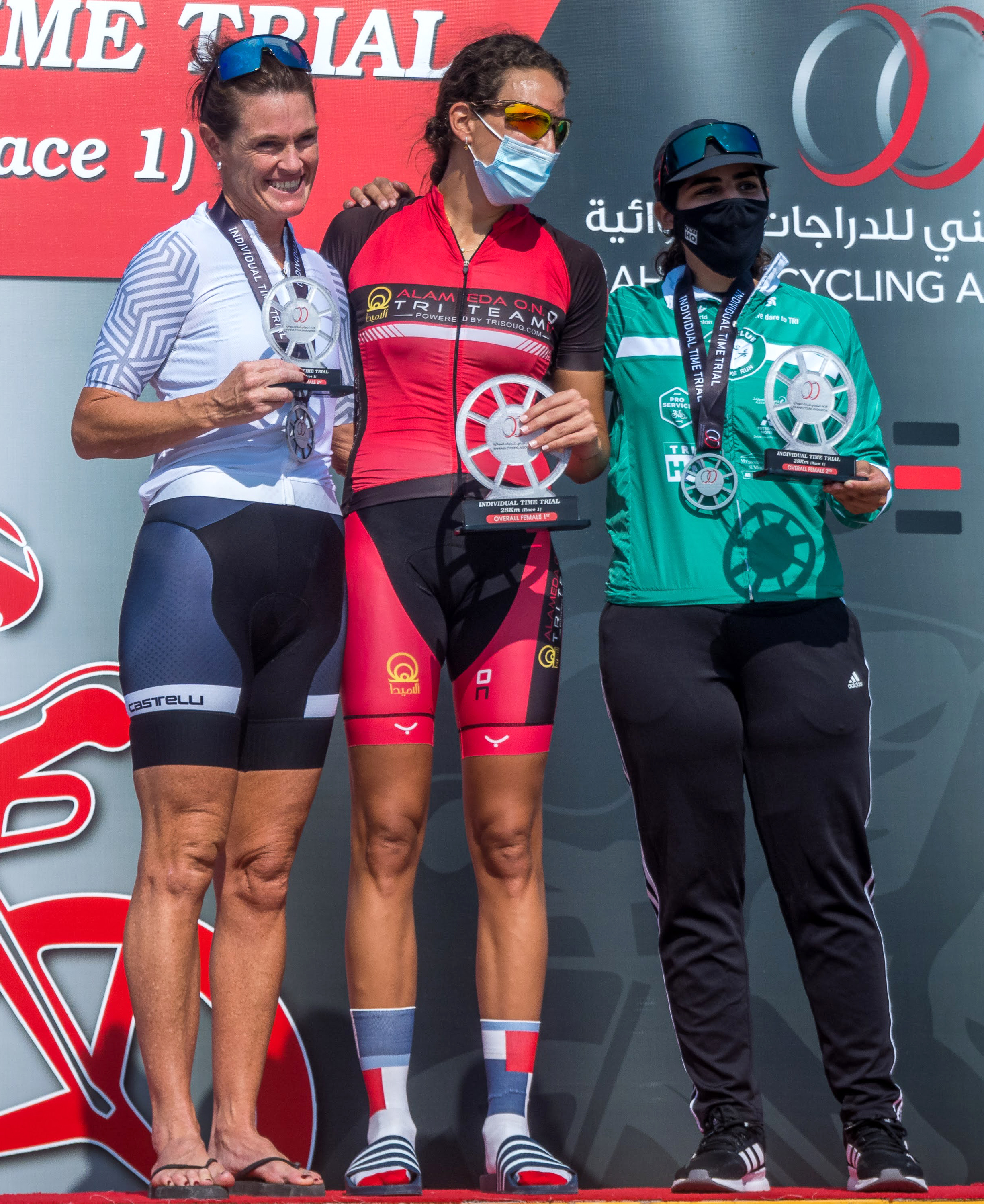 The Bahraini Trilife team member competed with a speed of 38.37kph and a pace of 1:34min/km. Saudi Arabia's Monirah Aldraiweesh came second in 43:57. Riding for Bahrain Giants, Monirah registered a speed of 38.24kph and a pace of 1:34min/ km.
Her Bahrain Giants teammate from the UK, Emma Baker, completed the women's podium finishers. She had a time of 44:40 with a speed of 36.63kph and a pace of 1:36min/km. There were 19 women in all who took part in yesterday's events.
At the end of all the action, the winners were awarded their respective medals in a ceremony attended by BCA president Shaikh Khalid bin Hamad Al Khalifa along with other BCA officials. The next major BCA event will be a three-stage road race scheduled for November 3 to 5.