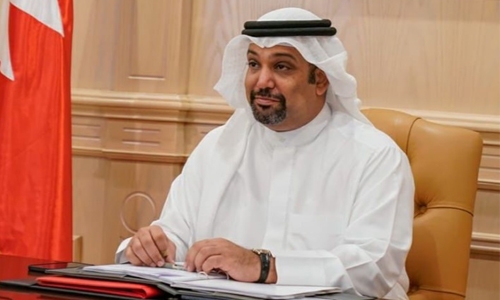 Boost international cooperation: Shaikh Salman tells World Bank
TDT|Manama
The Daily Tribune – www.newsofbahrain.com
Finance and National Economy Minister Shaikh Salman bin Khalifa Al Khalifa yesterday stressed the importance of enhancing international cooperation, economic recovery and fiscal stability to achieving sustainable development goals.
He said this would benefit everyone, lauding the crucial role played by the World Bank Group. The minister was speaking while addressing, on behalf of the Arab Group and The Maldives, represented by Bahrain, the World Bank Group's Development Committee, on the sidelines of the Annual Meetings of the Boards of Governors of the WBG and the International Monetary Fund (IMF).
He highlighted the importance of adopting an integrated, comprehensive and flexible approach for achieving sustainable development goals, reducing poverty and achieving shared prosperity.
The minister also called for finding innovative solutions that would push the development process further and contribute to facing the challenges imposed by the pandemic on developing countries.
He pointed out that supporting the main drivers of productivity and growth is essential through expanded investments in individuals, societies and economies.
Countries, he said, need stronger policies, mechanisms and resources to enhance their resilience and achieve comprehensive growth. Shaikh Salman also called for continuing work to address the negative effects of the novel Coronavirus (COVID-19) and protect health and social systems in small and conflict-affected countries.
He also stressed the importance of increasing the production of COVID-19 vaccines and ensuring their equitable distribution, in addition to financing all means of treatment and providing high-quality health services.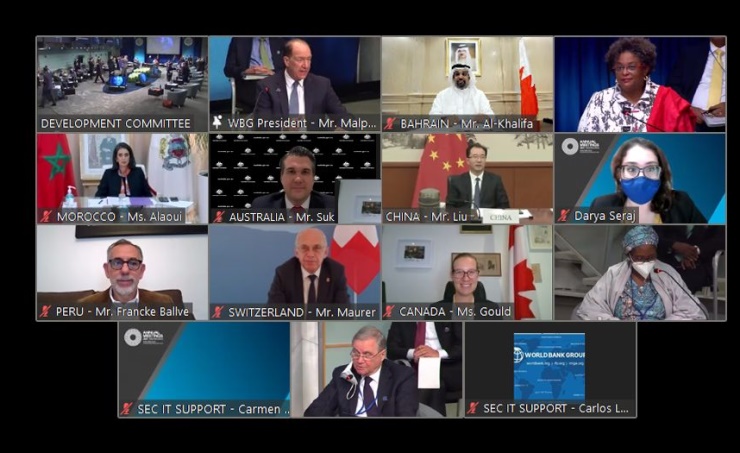 The minister also urged the World Bank Group to develop a clear action plan for setting and activating priorities, reconsidering the needs of developing countries, and exploring effective solutions to mitigate the effects of debt on those countries.
He also highlighted the importance of supporting the private sector and strengthening its growth to create new job opportunities, promote gender equality, and support youth and educational systems.
On the other hand, the minister pointed out the importance of spreading the World Bank Group's operations related to Carbon capture, use, and storage (CCUS), a concept approved by Group 20, under the chairmanship of Saudi Arabia, for the circular carbon economy.