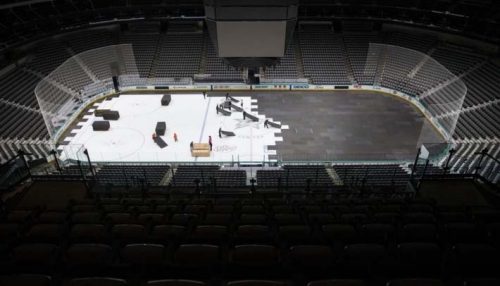 NHL, players approve plan to resume season, extend CBA
Washington
Hockey became the latest sport to finalize a return during a global pandemic after NHL owners and players approved an agreement Friday to resume the season — and with it an assurance of labor peace through September 2026.
Games are scheduled to begin Aug. 1 in Toronto and Edmonton, Alberta, with coronavirus cases in the U.S. pushing the league into Canada for the summer and fall until the Stanley Cup is awarded in late September or early October, The Associated Press reported.
Training camps open across North America on Monday, which is also the deadline for players to opt out of participating with no penalty. Minnesota's Zach Parise said earlier this week he doesn't think a lot of players will choose not to play, but the NHL already has one example.
Hours after the agreement was reached, Calgary defenseman Travis Hamonic became the first to publicly opt out, citing family reasons. Hamonic's daughter was hospitalized last year with a respiratory illness
"I wish I could lace up my skates and be out there battling, blocking a shot and helping my team win, but my family has and always will come first," Hamonic said. "Being my little kids' dad every day is the most important job I have." Flames general manager Brad Treliving said, "While we will miss Travis in our lineup, we understand and respect his decision."