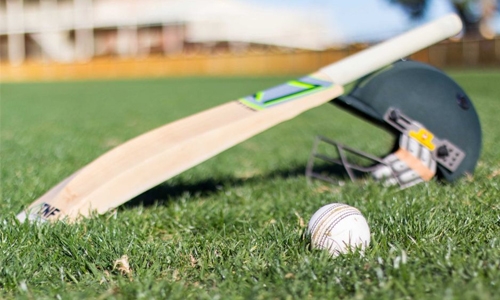 Ramadan cricket tournament begins
The opening ceremony of Ramadan Cricket Tournament was held at Pakistan Club premises with a record 45 local teams participating in the event. Ramadhan Cricket tournament is being organized by Pakistan Club since twenty five years annually during the month of Ramadan for cricket lovers.
Pakistan Club is organizing this mega cricket tournament from 1st Ramadan 2019 till 28th Ramadan at the Pakistan Club premises Manama, Kingdom of Bahrain. The tournament feature teams from more than five countries (Pakistan, Sri Lanka, Bangladesh Nepal & India).
The teams include seniors, under 19 & under 14 in this event. The Tournament started with a glamorous opening ceremony by Afzaal Mahmood, Ambassador of Pakistan. Guest of Honor was Salim Ilyas, Chairman, Bahrain Cricket Association. Afzaal Mahmood appreciated the efforts of the Chairman and Executive Board of Pakistan Club in organizing this popular sports event.
Salim Ilyas appreciated the efforts put in organizing the tournament in furthering the cricket in the country. Present were local community members and representatives of the Sponsors. Rehan Ahmed, Chairman, Pakistan Club welcomed the guests and introduced the team captains participating in the tournament. On the first opening day two matches were played.