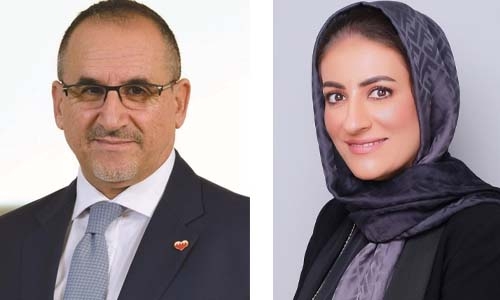 BisB continues to support Women's Empowerment
TDT | Manama
The Daily Tribune – www.newsofbahrain.com
Bahrain Islamic Bank (BisB), one of the leading banks in the Kingdom in providing digital financial solutions, has reiterated its support for empowering women in the Kingdom's financial sector by way of embedding clearly defined Key Performance Indicators within its Sustainability Roadmap, which extends over 3 years.
Currently, the Bahrainisation rate at the Bank stands at 93.4%.
Chief Executive of BisB, Hassan Jarrar, said, "The Bank has consistently prioritized the need to develop leaders in the industry, by adopting a work culture that inspires out innovative thinking and problem-solving."
As part of the Bank's commitment to providing equal opportunities for all, the Bank's Human Resources policy has been updated to include benefits that better cater to its female workforce, including reducing working hours for new mothers to six hours, for up to 45 days after giving birth.
Moreover, the policy offers increased benefits for mothers, providing the option for them to take leave without pay for a maximum of 6 months at a time, for a maximum of three intervals; increased hours for breastfeeding, paid leave to vaccinate kids under the age of 2, and paid leave for the birth of grandchildren, alongside 45 days dedicated for bereavement leave for their spouse.
Afnan Saleh, Chief Human Resources Officer at BisB, said, "This year alone, we have witnessed the participation of 99% of our female employees in 199 courses which seek to further refine and develop their soft and technical skills, equivalent to 4,730 training hours, with an average of 41.5 hours of training for each employee.
The percentage of female employees who hold a professional certificate is 32%, out of 34% of the total percentage of women working at BisB.
We are proud that the proportion of women among the C-suite and board level at the Bank has reached 43%."