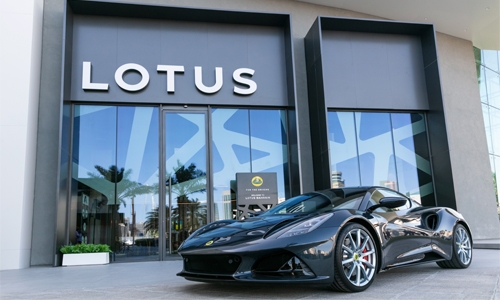 The last petrol-powered car from Lotus, Emira vrooms into Bahrain
TDT | Manama
The Daily Tribune – www.newsofbahrain.com
Lotus has officially opened its new showroom in Bahrain, with the Emira sports car taking centre stage at the inauguration. The critically acclaimed two-seater, the last petrol-powered car from Lotus and the 'best of breed', made its Middle East debut at the event. The ribbon-cutting ceremony was performed by Zayed bin Rashid Alzayani, Minister for Industry, Commerce & Tourism.
Also attending the event were representatives from Lotus, including Dan Balmer, Regional Director, Asia Pacific and the Middle East, and Geoff Dowding, Executive Director, Sales and Aftersales, who had flown in from the UK for the ceremony. He commented: "For Lotus to be back in Bahrain after a decade away is another significant step in the transformation of our business and brand. The Manama showroom – front and centre in the luxurious Moda Mall – looks really superb with the new Lotus retail identity and is a credit to the Adamas Motors team, our retail partners in the region."
The Lotus Emira is a junior supercar with everyday useability and is the most accomplished road car ever to come out of the factory gates at Hethel, UK.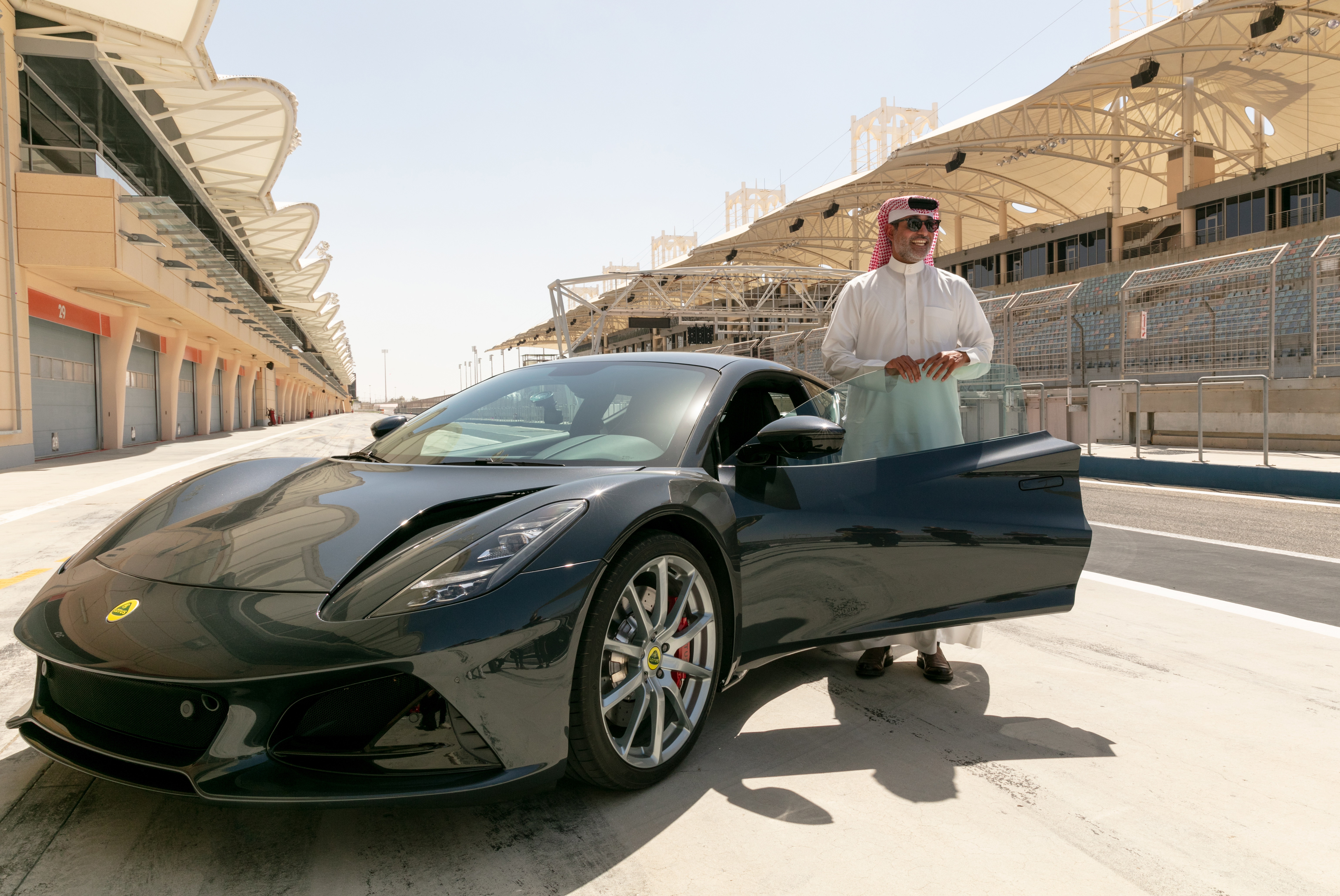 The first customer car in Bahrain will be the Emira V6 First Edition, a high-spec flagship version of the car that will arrive in the regions showrooms next summer.
Fully loaded with a host of desirable equipment plus unique badging, it will cost from under 400,000 AED, including VAT. The arrival of the Emira in Bahrain – only the third country in the world it has visited after the UK and USA – is part of a world tour and sees its display at the all-new Lotus showroom for four days.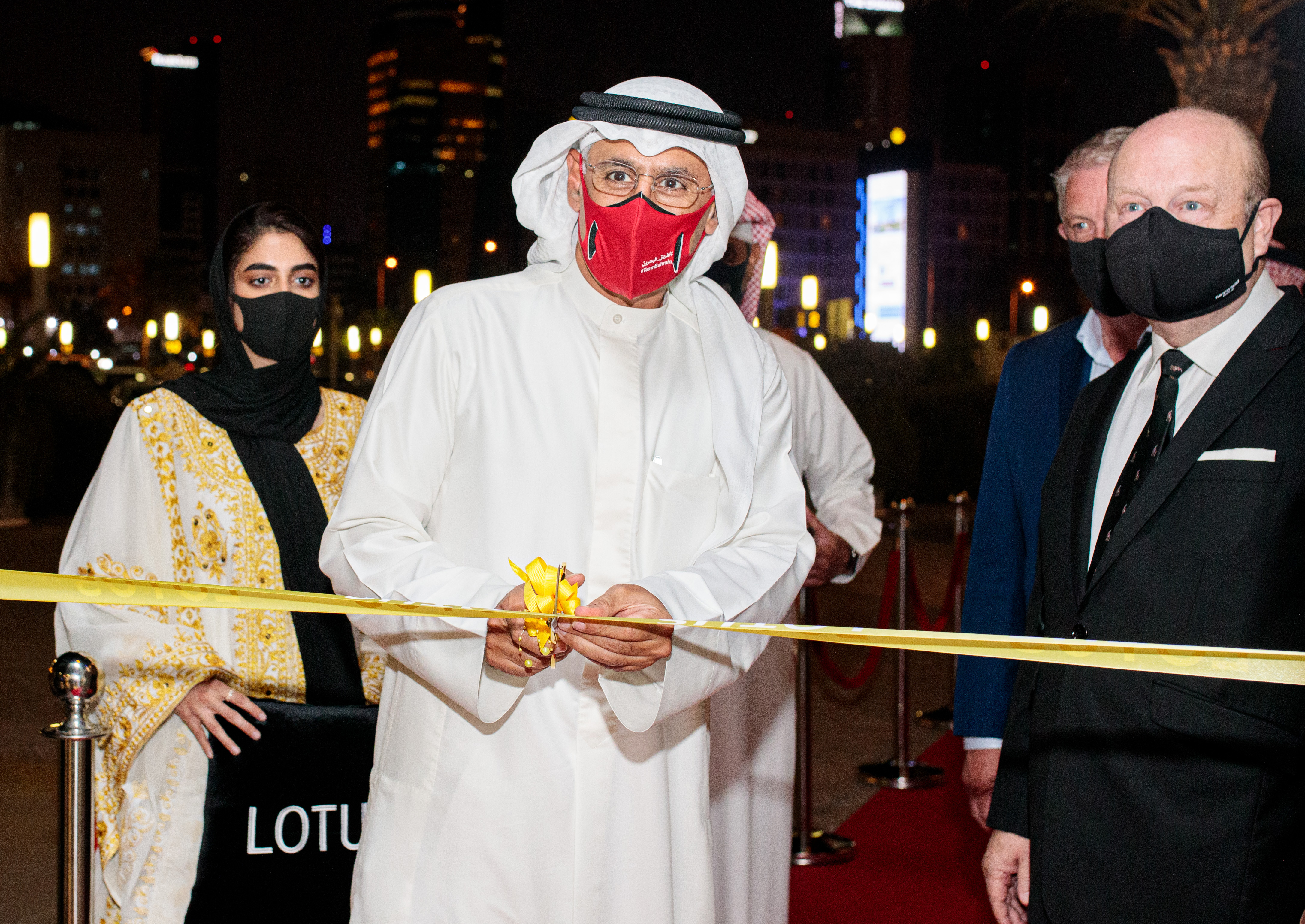 The showroom in the Moda Mall shopping complex in Manama is operated by Adamas Bahrain Motors Company WLL. Karl Hamer, the CEO, Adamas Motors, added: "With this investment in the Kingdom of Bahrain and the regional debut for the new Lotus Emira, both Adamas Motors and Lotus Cars are signalling a clear intent to be major contributors in the region's automotive landscape.
This is an exciting day." Also attending the event was Sheikh Salman bin Isa Al Khalifa, Chief Executive of Bahrain International Circuit. He put an Emira through its paces at the Bahrain International Circuit and commented: "It's an honour to be the first in the region to drive the Emira right here at the Home of Motorsport in the Middle East.
It's an impressive car, perfectly balanced and beautifully proportioned." Following its appearance in Bahrain, the Emira is embarking on a regional tour including Kuwait, Dubai and Abu Dhabi.
Customers can order a Lotus Emira V6 First Edition and spec their car using the configurator at www.lotuscars.com. Powering comes from the Lotus-honed 3.5-litre supercharged V6 engine, mid-mounted behind the two seats. Developing 400hp, it's mated to a six-speed manual gearbox with a visible gearchange mechanism and hydraulic power-assisted steering.