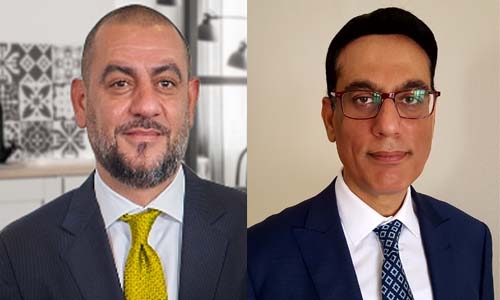 NBB, StanChart execute first Repo transaction in Bahraini Dinars
TDT | Manama
The Daily Tribune – www.newsofbahrain.com
The National Bank of Bahrain, in conjunction with Standard Chartered Bank, announced executing the first conventional interbank repurchase (Repo) transaction denominated in Bahraini Dinars.
The move follows the launching of the interbank repo product for the Government of Bahrain's conventional securities by the Central Bank of Bahrain.
The deal also follows ongoing efforts towards developing the banking sector, promoting liquidity management, and building a liquid and reliable secondary market curve for conventional retail banks.
"Repurchase transactions enhance bank liquidity management and contribute to the development of the secondary markets in securities denominated in Bahraini Dinars, aligning us with developed international markets and maintaining the Kingdom of Bahrain pioneering capital market position in the region," said Hisham Al Kurdi, the Group Chief Executive - Corporate & Institutional Investment Banking at the National Bank of Bahrain.
Roomi Siddiqui, Executive Director, Head Treasury Markets MENA Sub Region for Standard Chartered, said: "In addition to the development of local markets, the initiation of the Repo market would provide investors in the Government of Bahrain debt securities denominated in Bahraini Dinars with greater access to liquidity and leverage."
The Introduction of the Interbank repo as one of the mainstream products will leverage a further movement of liquidity within banks and increase activity in interbank transactions.