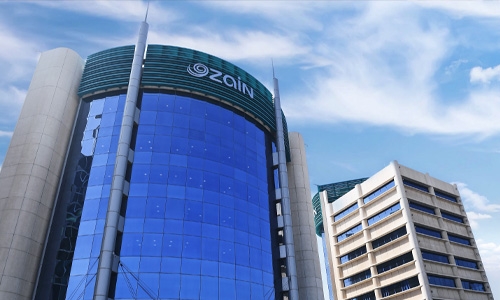 Zain posts $147 m Q1 profit
TDT | Manama
The Daily Tribune – www.newsofbahrain.com
Zain Group yesterday reported a profit for the first quarter, which the company said was impacted by the widespread disruption in economic and social activity caused by COVID-19, which was further complicated by "the recent and significant currency devaluations in Iraq and Sudan.
Zain, which served 48.5 million customers at the end of the period, said the impact of the pandemic on the business was minimal during Q1 '2020, given its early stage of spread at the time, "however in Q1 2021 the impact was more profound."
The Group, a leading mobile innovator with operations in seven markets across the Middle East and Africa, generated consolidated Revenue of KD 382 million (USD 1.3 bn) in Q1, down 6% year-on-year (Y-o-Y).
In Bahrain, Zain generated revenue of USD 44 million for Q1 2021. EBITDA for the period amounted to USD 14 m, reflecting an EBITDA margin of 33%. Net income amounted to USD 4 m, with Data revenue growing 4% to represent 45% of total revenue.
The Group's net income reached KD 45 m (USD 147 m), down 5% Y-o-Y reflecting an Earnings Per Share of 10 Fils (USD 0.03).
Net income grew operationally by 4% Y-o-Y when excluding the one-time gain from the sale and leaseback of towers in Kuwait during Q1 2020. Quarterly foreign currency translation was "impacted mainly due to the currency devaluation in Sudan from 55 to 375 (SDG / USD) during the end of February, and a 19% currency devaluation in Iraq from 1,190 to 1,470 (IQD / USD), cost the Group USD 177 m in Revenue and USD 66 m in EBITDA."
Chairman of the Board of Directors of Zain Group, Ahmed Al Tahous, said, "The Board and Executive Management have been focused on minimizing the ongoing impact of COVID-19 and significant currency devaluations in Iraq and Sudan on the business.
We are dedicated to ensuring our mobile networks are operating at optimal levels and providing meaningful connectivity to the communities we serve." Bader Nasser Al-Kharafi, Zain Vice-Chairman and Group CEO, commented, "The Group's resilient performance for the quarter reflects the reality of the unavoidable combination of both COVID-19's ongoing disruption on socio-economic activity and the impact of currency devaluations on the business.
Nevertheless, our culture of innovation has been invaluable at this time of rapid change, and our business continuity strategy has been executed impressively to counter these factors.
Management has proactively undertaken numerous decisive digital transformation and cost optimization initiatives while maintaining healthy cash flows, and both Zain Iraq and Zain Sudan have recently taken measures in dealing with currency devaluations by revamping prices and offering new attractive data monetization packages."