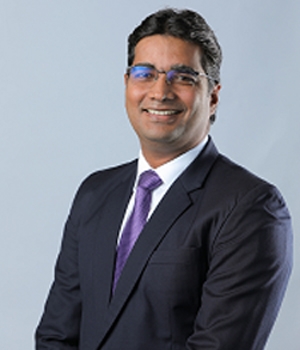 ICAI approves Bahrain as an exam centre for Indian CA exams
TDT | Manama
The Institute of Chartered Accountants of India (ICAI), a professional accounting body of India, has officially confirmed its approval to have Bahrain as an exam centre for examinations. The exams which are normally held twice a year, in May and in November, see over 750 thousand students globally appear for the exams.
"This is a big relief for students based in Bahrain who had to previously travel to India or Dubai to write the exams which in the current COVID situation is especially difficult," said Ajay Kumar Chettuvetty, Chairperson of Bahrain Chapter of ICAI. "This is a very welcome development which will benefit many students who were facing uncertainty about travelling to India for the November 2020 exams.
I would like to extend our sincere thanks to Atul Gupta, President of ICAI for confirming the approval and also to Piyush Srivastava, the Ambassador of India to Bahrain and Dr Ahmed Al Shaikh, Director of Bahrain Institute of Banking and Finance (BIBF) for their significant support in securing the approval".
Piyush Srivastava welcomed the decision saying, "This is a significant development in the current situation bringing relief to students and extended the support of the Indian Embassy in the conduct of the CA Exams in Bahrain". Dr Ahmed Al Shaikh said this is part of BIBF's work with ICAI under their Memorandum of Understanding.
He said the deal will pave the way for the development of professional accounting training to Bahrainis in the future. "A good number of students who are based in the Eastern province of Saudi Arabia can also benefit from the approval accorded to Bahrain."