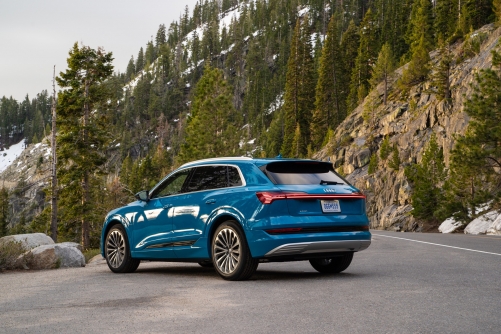 Audi launches all-electric e-tron SUV in South Korea
Seoul
Audi Korea on Wednesday unveiled its first all-electric sport utility vehicle model in South Korea as it strives to boost sales amid the new coronavirus outbreak.
The Audi e-tron 55 quattro SUV went on sale in European markets in March last year and then in the United States and China during the summer and in November last year, respectively, a company spokeswoman said.
The Audi's first fully electric vehicle comes with a higher-capacity 95-kWh battery pack and its two electric motors fitted to each axle on the front and rear side can generate a combined 360 horsepower, the company said in a statement, according to South Korea News Agency (Yonhap)
"The current global situation reinforces the importance of sustainability economically, socially and environmentally. And emission-free drive systems have their part to play," Jeff Mannering, executive director of Audi Division of Audi Volkswagen Korea, said in a launching event.
He said the company will provide a three-year warranty for the Audi e-tron, with the guarantee period for the battery reaching eight years. It can travel up to 307 kilometers on a single charge and accelerate from zero to 100 kilometers per hour in 6.6 seconds, it said.