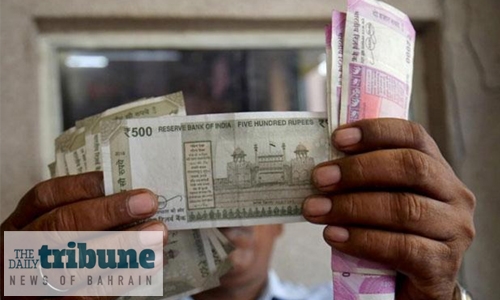 India predicts 5pc growth
India yesterday forecast 5 per cent growth for the current financial year, which will likely prompt the finance minister to opt for extra fiscal stimulus when she presents the annual budget next month.
The government is expected to announce tax concessions for individuals and increase spending on infrastructure after cutting corporate tax rates last year, officials and economists said. Finance Minister Nirmala Sitharaman last week unveiled a plan to invest 102 trillion rupees ($1.4 trillion) in infrastructure over the next five years in a bid to make India a $5 trillion economy by 2025.
Gross domestic product is estimated to grow 5.0pc in 2019/20, the Ministry of Statistics said in a statement. Manufacturing is forecast to grow 2.0pc in 2019/20, compared to 6.9pc growth in 2018/19, the Ministry of Statistics said.
Construction is likely to grow 3.2pc in 2019/20, compared to 8.7pc the previous year, while the farm sector is forecast to grow 2.8pc, compared to 2.9pc a year earlier, the statement said. The statistics ministry will release growth data for the October-December quarter on Feb. 28, along with revised fullyear growth estimates.