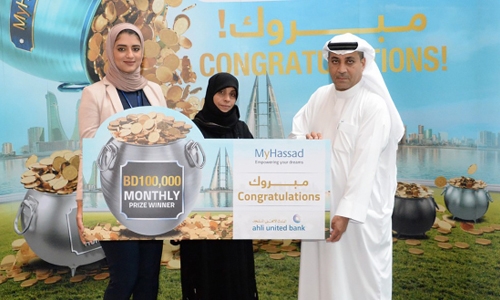 Jameela Habib wins MyHassad monthly prize of BD 100,000
Jameela Habib Ahmed Al Maqabi, a Bahraini Kindergarten Manager, has won the BD100,000 monthly price of Ahli United Bank (AUB). "The entire family was very excited about the winning, which was a dream for all of us," said Jameela.
"We were planning to buy a new house and we needed extra cash to be able to buy it… the prize was a gift from heaven to enable us to buy the house that we have always dreamed of," Jameela added.
Since its inception, MyHassad has offered cash prizes exceeding BD67 million in Bahrain for more than 16 thousand winners from its customers.