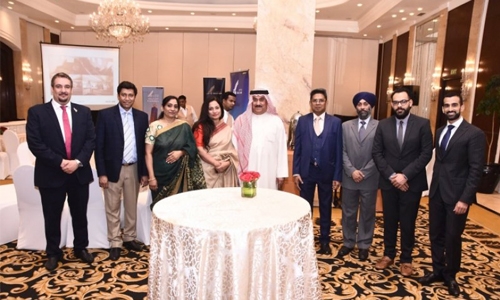 Gulf Air unveils plans for Indian market
Gulf Air, the national carrier of Bahrain, earlier this month conducted a visit to India unveiling a series of commercial dynamic plans for the Indian markets. A gala dinner was held in New Delhi and attended by some of India's top travel agency owners and directors as well as Abdulrahman Mohamed Al Gaoud, Bahrain's Ambassador to India and members of Bahrain's diplomatic mission in New Delhi as well as Indian government officials, media representatives and Gulf Air commercial teams from Bahrain and India stations.
Commenting, Gulf Air Chief Commercial Officer Vincent Coste said, "Gulf Air's relationship with India is longstanding – dating back to our first flight to Mumbai in 1960. India remains a strategic and a key market for the airline."
"We are here to showcase our 5-year plan and new strategy and also to deepen the airline's partnerships with our stakeholders". Gulf Air currently operating 75 weekly flights to eight destinations in India: Mumbai, Delhi, Chennai, Thiruvananthapuram, Cochin, Hyderabad, Calicut and Bangalore.