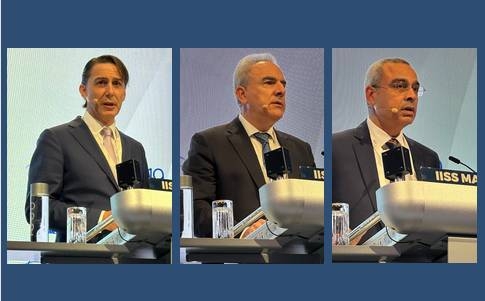 Regional and global cooperation key to achieve sustainable energy future
TDT | Manama
The Daily Tribune – www.newsofbahrain.com
Reported by Ashen Tharaka
Osama Mobarez, Secretary General of the East Mediterranean Gas Forum (EMGF), addressed the ongoing global energy challenges, emphasising the importance of regional integration, climate change mitigation, and low-carbon gas supply at a recent energy forum.
Mobarez highlighted the EMGF's role in addressing the complex energy landscape, which has been impacted by the Russia-Ukraine war, the Israel-Hamas conflict, and the persistent climate crisis.
The EMGF, with eight member countries and 38 member companies, is committed to fostering regional collaboration, reducing greenhouse gas emissions, and ensuring a reliable supply of low-carbon gas to meet global energy demands.
In line with its COP27 proposal, the EMGF is actively advancing decarbonisation initiatives to transition towards a sustainable energy future. Amos Hochstein, Deputy Assistant and Senior Advisor to the President for Energy and Investment, US, underscored the dual challenges of accelerating energy security in the face of climate change and effectively managing the energy transition.
He emphasised the crucial role of energy companies in making necessary investments in clean energy technologies. Hochstein pointed to the widening gap between energy security and military security, emphasising the potential consequences of this divide.
He advocated for increased focus on clean energy investments in the Middle East, recognising the region's cost-effectiveness and efficiency in producing clean energy. Dr. Thanos Dokos, National Security Advisor, Greece, highlighted the urgent need for pipelines, green energy development, and a robust energy security architecture.
He stressed the importance of guidance from those with the expertise and resources to assist countries in addressing these energy challenges. The EMGF's commitment to regional cooperation, climate change mitigation, and low-carbon gas supply positions it as a key player in shaping the future of energy in the East Mediterranean region and beyond.