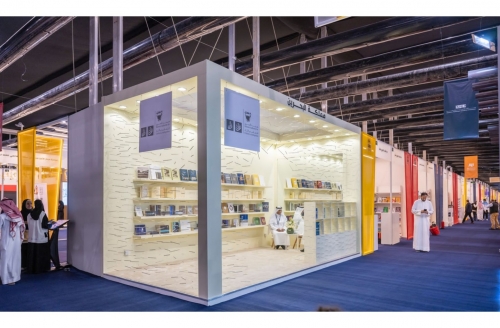 Bahrain takes part in Riyadh International Book Fair 2023 event
TDT | Manama
The Daily Tribune – www.newsofbahrain.com
The Bahrain Authority for Culture and Antiquities (BACA) continues its efforts to enhance the literary and cognitive movement in the Kingdom of Bahrain as it set up a special pavilion at the 2023 Riyadh International Book Fair in the Kingdom of Saudi Arabia.
The pavilion includes a display of a collection of the latest publications of the "Joint Publishing" project, created by Bahraini authors and writers, in addition to other books dealing with the topics of heritage, literature, art, history, antiquities, and others.
The Riyadh International Book Fair opened its doors to the public on September 28, with the slogan "An Inspiring Destination," and will continue until October 7 at King Saud University.
BACA's participation in the exhibition comes as part of its efforts to promote and support writers and creators in Bahrain, through various initiatives that include supporting cultural and literary associations, organising intensive events aimed at paying attention to Bahraini writers and Bahraini publications, and supplying the National and Arab Library with their intellectual, literary, poetic, and other creativity.
The Authority also recently launched its invitation to receive requests to publish literary and intellectual works by writers in the Kingdom, in addition to its work on organising a series of lectures that introduce Bahraini writers and their productions and hosting book launch events throughout the year.
This year's edition of the Riyadh International Book Fair is the largest ever, and the Sultanate of Oman will be the guest of honour. About 1,800 publishing houses from 32 countries participate in the exhibition, and various events are presented on its sidelines, the most important of which is the International Publishers Conference.