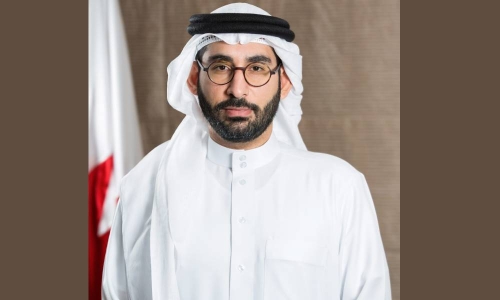 ASRY Chairman participates in League of Arab States Forum in Egypt
TDT | Manama
The Daily Tribune – www.newsofbahrain.com
Chairman of the Arab Shipbuilding and Repair Yard Company (ASRY),Ayman bin Tawfeeq Al-Moayed participated in the League of Arab States Forum, under the patronage of the Suez Canal Authority and the Arab Academy for Science, Technology and Maritime Transport.
The forum, which took place between 7 to 8 August of this year, came in accordance with the decisions issued by the Council of Arab Transport Ministers that stipulated a discussion of a joint Arab cooperation to support the advancement of the field of shipbuilding and repair in the region.
During this forum, numerous sessions of discourse were held pertaining to the visions and experiences of the Arab countries operating in the industry, and the most important developmental plans to support and boost the mission to create an Arab mechanism and database for the advancement of a unified maritime sector in the Middle East.
Ayman Al-Moayed said: "The Arab Shipbuilding and Repair Yard Company's participation in this forum stems from the company's belief in the importance of an integrated Arab collaboration in the field of Marine Asset Optimization.
This also comes in line with the vision of His Highness Shaikh Nasser bin Hamad Al Khalifa, His Majesty the King's Representative for Humanitarian Work and Youth Affairs, Chairman of Bapco Energies, who firmly believed in this initiative, and supported ASRY to become a prime example of successful and sustainable Arab cooperation in the Maritime industry at the regional and global levels."
He added, "ASRY's vision of building an impactful Arab collaboration in the field of Marine Asset Optimization has been reflected through the active participation in this forum. The company aims to continue supporting this aspiration using ASRY's accumulated knowledge, harvested around 50 years, and invest hard work into strategic and qualitative projects alongside our Arab partners."
He further affirmed that there is great agreement between the aspirations of ASRY that strives for regional expansion after achieving a series of unprecedented success, and the objectives of the workshop in support of Arab large-scale cooperation.
He also stressed readiness and eagerness to support the mutual goal of Arab growth, pledging to actively contribute to building a promising Arab Maritime future.