WHO grants Dr. Mariam Al Jalahma the Nelson Mandela Award for Health Promotion
Agencies | Manama
The Daily Tribune – www.newsofbahrain.com
National Health Regulatory Authority (NHRA) Chief Executive Officer Dr. Mariam Adhbi Al Jalahma has been granted the Nelson Mandela Award for Health Promotion.
The World Health Organisation (WHO) conferred the prize on Dr. Al Jalahma in recognition of her efforts in promoting health over the past thirty years.
The Geneva-based organization also acknowledged her decades-long role in promoting maternal, child and adolescent health, combating smoking, chronic and communicable diseases, whether her positions, work within the region, or through her efforts in voluntary work in the field of health education.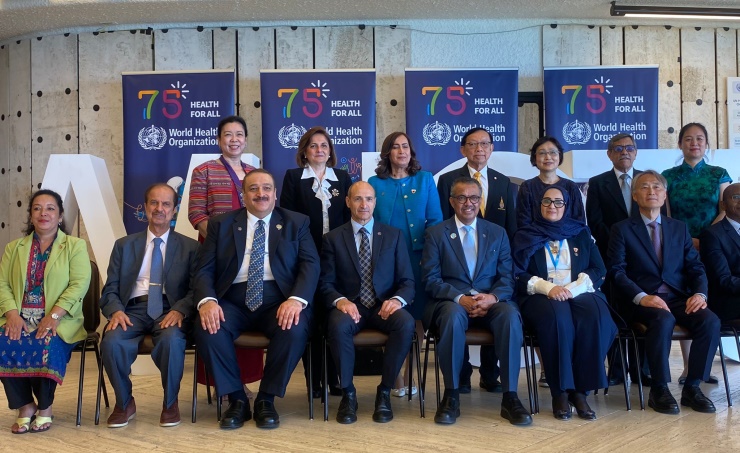 The award-distribution ceremony was held on the sidelines of the WHO 67th General Assembly, in the presence of health ministers, heads of state delegations and participants at the United Nations Palace in Geneva.
During the ceremony, WHO Director-General Dr. Tedros Adhanom Ghebreyesus, presented the award to Dr. Al Jalahma, in the presence of the World Health Assembly (WHA) President.
Addressing, Dr. Al Jalahma expressed her pride as the recipient of the Nelson Mandela Prize for Health Promotion.
"I dedicated the award to all health workers, including doctors, nurses and public health officials, in my country and around the world, who have dedicated their lives to ensuring that people live healthy lives".
"This award is not only a recognition of our hard work, but also a testament to our dedication and passion to make a positive impact in the world", she added.
She noted that health promotion has always been at the heart of my work over 37 years of her work in the health sector whether as a physician, administrator, official or in her volunteer community work in the community.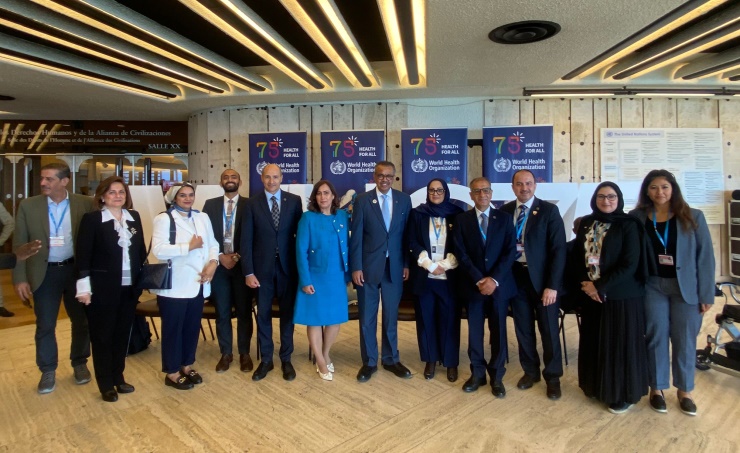 "It was a rewarding experience seeing people adopt healthy lifestyles and make positive changes in their lives. It is a testament to the effectiveness of health promotion interventions", she said.
Dr. Al Jalahma stressed the importance of continuing work to promote health and well-being in communities. "W have the power to make a difference, and we should not shy away from taking actions to improve the health outcomes of our peoples", she said.
Health Minister Dr. Jaleela bint Al Sayyed Jawad Al Sayyed congratulated Dr. Al Jalahma on receiving the prestigious prize, which is granted to prominent personalities who have contributed to the promotion of health at the national and international levels.
She praised Al Jalahma's efforts and contributions during her tenure as a doctor, media person, physician trainer, member of the Shura Council member, National Institution for Human Rights, and the executive body of the GCC Council of Health Ministers, as well as her efforts at the level of the Eastern Mediterranean region. in various areas of health promotion
Established in 2019, Nelson Mandela Award for Health Promotion celebrates persons (s) or institution(s), governmental or non-governmental organizations or organizations, who have made a significant contribution to health promotion extended far beyond the call of normal duties.