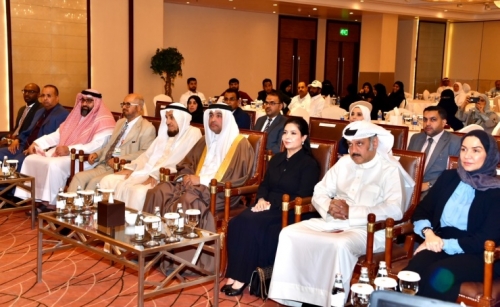 Ministry announces vaccinations, awareness programmes for pilgrims
TDT | Manama
The Daily Tribune – www.newsofbahrain.com
The Ministry of Health has announced its initiative to provide preventive vaccinations and awareness programmes to all Bahraini pilgrims before their departure to the holy sites.
This significant step is in line with the directives of His Majesty King Hamad bin Isa Al Khalifa and His Highness Royal Prince Salman bin Hamad Al Khalifa, the Crown Prince and Prime Minister.
Dr Waleed Khalifa Al Manea, the Undersecretary of the Ministry of Health, made this announcement during a workshop organised by the Ministry under the theme
"We care about your health, you complete your pilgrimage." The workshop was attended by administrators, paramedics, and chefs of the official Hajj campaigns for this year. Key figures present at the event included Shaikh Adnan Al Qattan, Chairman of Bahrain's Hajj Mission,
Khalid Al Maloud, Secretary-General of Bahrain's Hajj Mission, and Dr Ibrahim Obaid, who heads the Bahrain Medical Hajj Mission's coordinating and medical committees. The workshop aimed to enhance the competence of medical personnel involved in the Hajj campaigns and emphasised the collaboration between the medical committee of Bahrain's Hajj mission and the medical cadres in the campaigns.
Dr. Al Manea highlighted that the Ministry has established a medical committee within Bahrain's Hajj mission to deliver healthcare and treatment services. The workshop provided valuable lectures to the medical staff on various topics, including managing cases of hypoglycemia, diabetic foot, high blood pressure, and heart attacks.
Discussions also encompassed the proper storage of medications and insulin needles during Hajj, the significance of infectious disease control and vaccinations, as well as guidelines for handling cases of heat exhaustion, sunstroke, joint pain, and ensuring food safety in terms of preservation, preparation, and transportation.