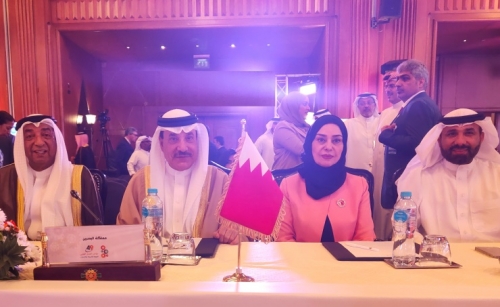 Bahrain provides decent work environment for all
Agencies | Cairo
The Daily Tribune – www.newsofbahrain.com
Bahrain has made major strides in providing the elements of a decent work environment that stimulates production, growth and the creation of more job opportunities.
This was emphasised by Labour Minister Jameel bin Mohammed Ali Humaidan as he led the kingdom's delegation to the 49th Arab Labour Conference, in Cairo on May 22-29, under the patronage of Egyptian President Abdel Fattah El-Sisi.
Humaidan, also Labour Market Regulatory Authority (LMRA) Board of Directors chairman, said that the kingdom is participating in the conference out of its constant keenness to enhance joint Arab action, contribute to developing Arab Labour Organisation's general policies, and exchange expertise and experiences with ALO member states in creating job opportunities and developing human resources.
He stressed that employing youth and integrating them in the labour market are essential for the stability and development of Bahraini societies.
The Minister praised the conference's interest in developing tripartite social dialogue among production parties, given its importance in improving work environments in the Arab countries.
Arab labour ministers, labour organisations' heads, representatives of labour and trade unions, as well as Bahraini Ambassador to Egypt, Fawzia bint Abdulla Zainal, were present.
The kingdom's delegation also comprised Bahrain Chamber of Commerce and Industry (BCCI) Chairman, Sameer Abdulla Nass, in addition to representatives of the Bahrain Free Labour Unions Federation (Al Hurr), led by Executive Council Chairman, Yaqoob Yousef Mohammed, and the General Federation of Bahrain Trade Unions (GFBTU), led by Deputy Secretary-General, Hassan Abdulla Al Halwachi.