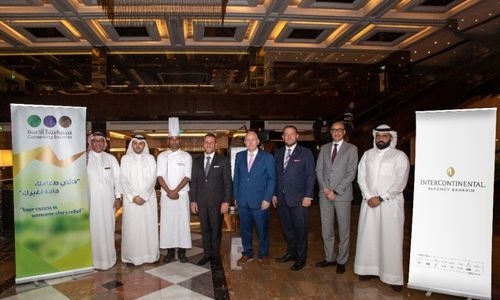 Intercontinental Regency partners with food bank in Ramadan initiative
TDT | Manama
The Daily Tribune – www.newsofbahrain.com
The InterContinental Regency Bahrain, a five-star hotel in Bahrain, has partnered with Conserving Bounties Society, Bahrain Food Bank, to launch a food donation initiative during the Holy month of Ramadan.
The hotel will donate surplus food from its Iftar gatherings to provide food assistance to more than 2,000 families in various residential areas, providing ready and fresh meals of guaranteed quality that will be distributed immediately to the beneficiaries.
During Ramadan, the Society aims to assist more than 2,000 families, in addition to 6,000 workers all over the kingdom of Bahrain, by distributing around 20,000 meals through planned activities.
The initiative aims to enhance the spirit of support and cooperation in the community by taking advantage of the surplus food as well as contributing to reducing wastage of food, which aligns perfectly with IHG (InterContinental Hotels Group) ethos.
Phillipp Economou, Area General Manager of the IHG hotels in Bahrain, said, "The society have become increasingly conscious of the issue of food waste during Ramadan and the initiative is our response to it.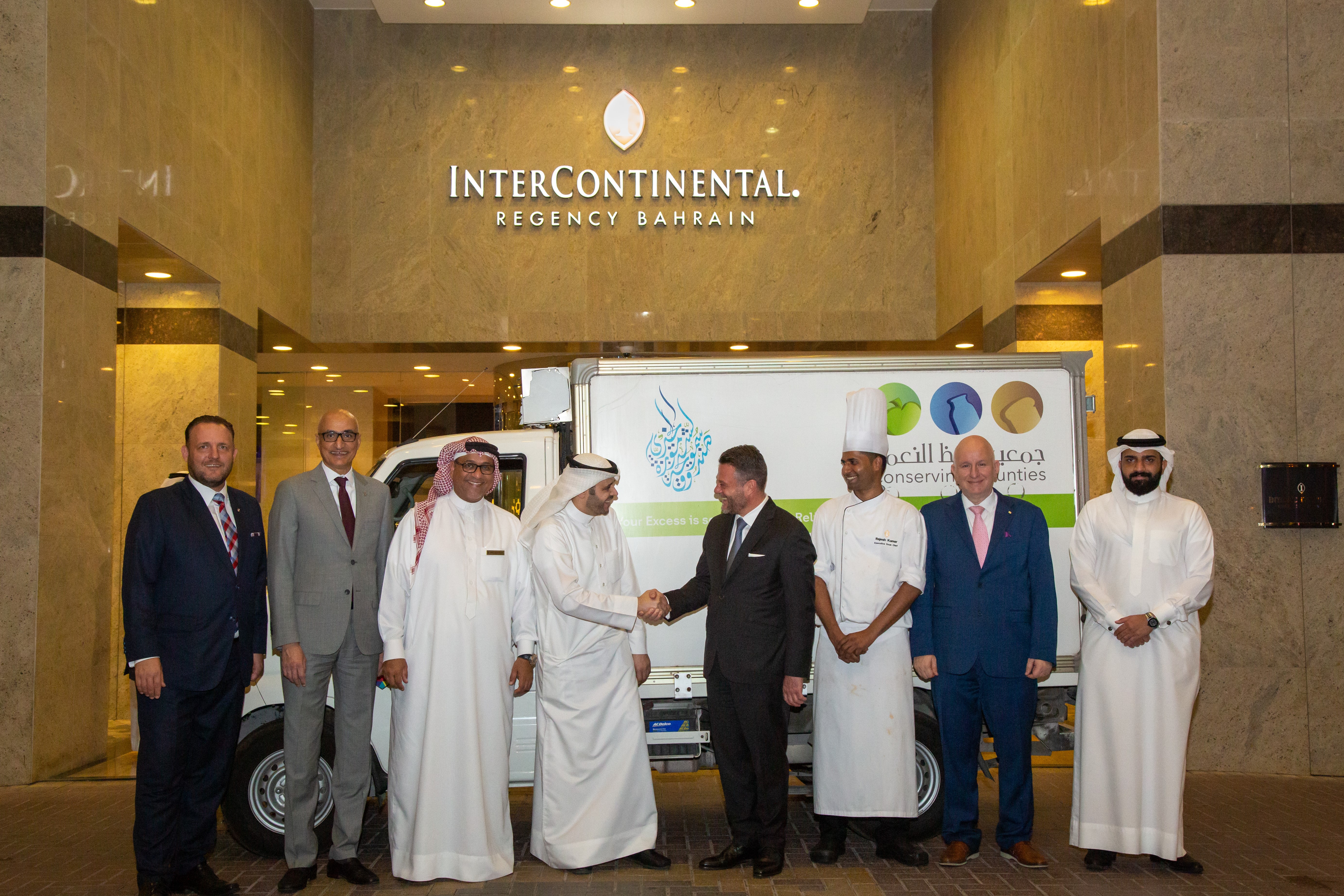 This is first of the many initiatives we are looking at with Conserving Bounties Society Bahrain Food Bank and look forward to many such community events" Conserving Bounties Society, Bahrain Food Bank collects untouched food, re-boxes it in a safe and hygienic way, and offers it to families and individuals in need.
Ahmed Al Kuwaiti, Chief Executive Officer, Conserving Bounties Society, Bahrain Food Bank, expressed his pleasure in building a strong partnership with IHG hotels in Bahrain.
The society is the first specialized Society in the Kingdom of Bahrain, in collecting and packing surplus edible food from hotels, restaurants, and various private occasions.
The collected food is then re-distributed to families, labour camps, and various individuals all over the Kingdom of Bahrain.
The initiative has significantly reduced the number of food wastage and eventually reduced the amount of food waste directed to the municipal landfill on a daily basis.
It has also reduced the negative impact of wasted food on the environment, which is consistent with the goals of sustainable development initiated by the Kingdom of Bahrain as part of Bahrain's vision 2030 requirements.