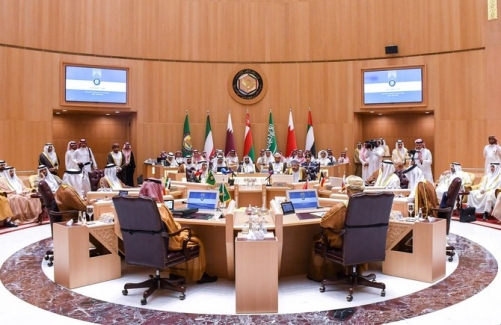 GCC urges US to condemn Israel
AFP | Riyadh
The Daily Tribune – www.newsofbahrain.com
The Gulf Cooperation Council (GCC) said yesterday it had written to Washington's top diplomat condemning comments from Israel's finance minister in which he denied the existence of a Palestinian people.
The GCC, in a letter to US Secretary of State Antony Blinken, called on Washington "to assume its responsibilities in responding to all measures and statements that target the Palestinian people".
The letter from the six-member GCC's foreign ministers also urged the US "to play its role in reaching a just, comprehensive and lasting solution" to the Israeli-Palestinian conflict. Israel's far-right Finance Minister Bezalel Smotrich, speaking earlier this month, said the Palestinians did not exist as a people, comments that sparked outrage among Arab nations.
The US State Department said it found Smotrich's comments "to not only be inaccurate but also deeply concerning and dangerous." Blinken, appearing before a Senate committee, reiterated that pushback last week, saying Smotrich's comments did not reflect US values.
Smotrich is part of veteran Israeli Prime Minister Benjamin Netanyahu's hard-right government that took office in December. The GCC ministers also denounced earlier remarks by Smotrich calling for the Palestinian town of Huwara in the occupied West Bank to be "wiped out" after two Israelis were shot dead there by an alleged Hamas militant in February, remarks he later walked back.
Warning
In Ramallah, Palestinian sources have warned that Israel has no intention of de-escalating during Ramadan, following a weekend of attacks in the West Bank and incursions into Al-Aqsa Mosque. Yesterday, four Israeli settlers threw flammable material at the house of Ahmed Awashreh in Sinjil north of Ramallah, a village repeatedly targeted by settlers from Givat Harel, Shilo and Ma'ale Libouna.
It comes weeks after fierce settler attacks on Huwara, Burin, and Qaryut, south of Nablus, where dozens of homes and vehicles were burned. Awashra, 35, said he and his family of six had to flee for their lives and it was a miracle no one was killed. Palestinian leaders have warned of a repeat of the 2015 attack in Duma, south of Nablus, when settlers burned the house of the Dawabsha family.