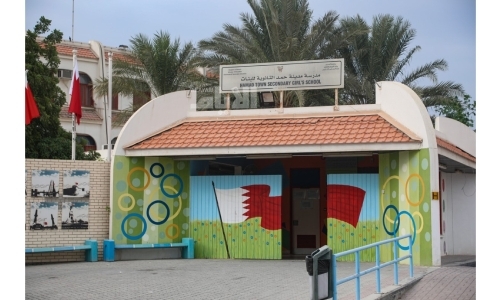 Bahrain approves revised Ramadan school hours
TDT | Manama
The Daily Tribune – www.newsofbahrain.com
Reported by Zahra Ayaz
The Ministry of Education has approved the revised timing of all public and private schools in Bahrain for the upcoming holy month of Ramadan.
The school day would start at 8am and end at 12:25pm for primary school, primary religious institutes, according to the ministry's directive. The evening period of technical and vocational education is set to begin at 1:30pm and end at 5:10pm.
Previously, the Education Ministry rejected claims of shifting to online classes during Ramadan terming such reports as 'false'. The ministry said it had not taken such a decision allowing schools here to switch to remove learning during the blessed month, the ministry statement said.
Speaking to The Daily Tribune, Samar Ahmad, a parent of two, said: "The new timing is a relief because my two children, a 13-year-old and a 15-year-old, will be fasting and since the timings have reduced, no one will complain of going to work or school the next morning.
"It is also convenient for parents, especially during the last days of the month when longer hours are spent praying or shopping for Eid. "Every year during Ramadan, the timings change and we have more time to spend with family. I am not saying that people who fast become lazy, but many of them stay up late."
Meanwhile, Bahrain's public sector employees are typically required to work eight hours per day or 48 hours per day per week. However, during Ramadan, the daily working hours will be reduced by two hours, which means employees will only be required to work six hours a day or 36 hours a week.
In previous years, Bahrain's ministries, authorities, and public institutions have officially set their workday during Ramadan from 8am to 2pm. The same law is applied this year, too, and employees who work beyond the reduced hours will be compensated for overtime according to the Civil Service's policy.