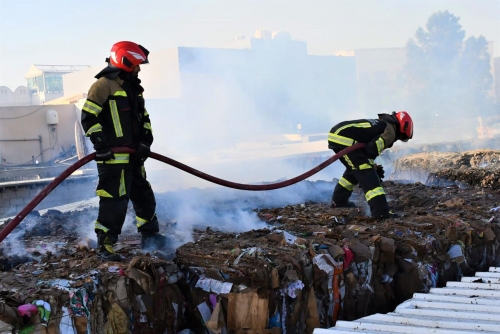 Massive fire breaks out in paper factory in Maqaba, no injuries
TDT | Manama
The Daily Tribune – www.newsofbahrain.com
A massive fire that tore through piles of papers stacked in the yard of a paper factory in the Maqaba area was successfully brought under control yesterday by Civil Defence Force without reporting injuries.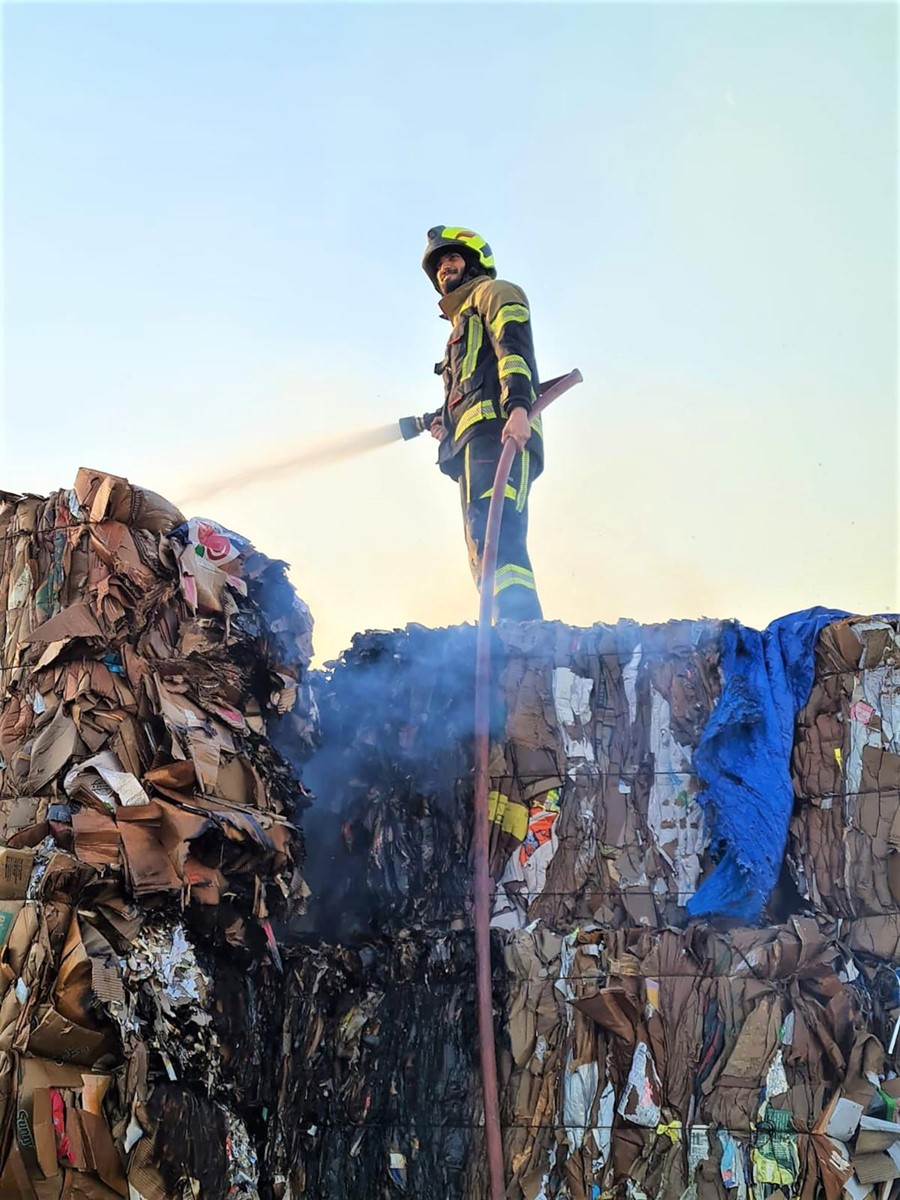 The General Directorate of Civil Defence confirmed that it took 17 fire tenders and 52 officers several hours to extinguish the blaze and prevent it from spreading to nearby areas.
The cause of the fire remains unknown, and an investigation is currently underway.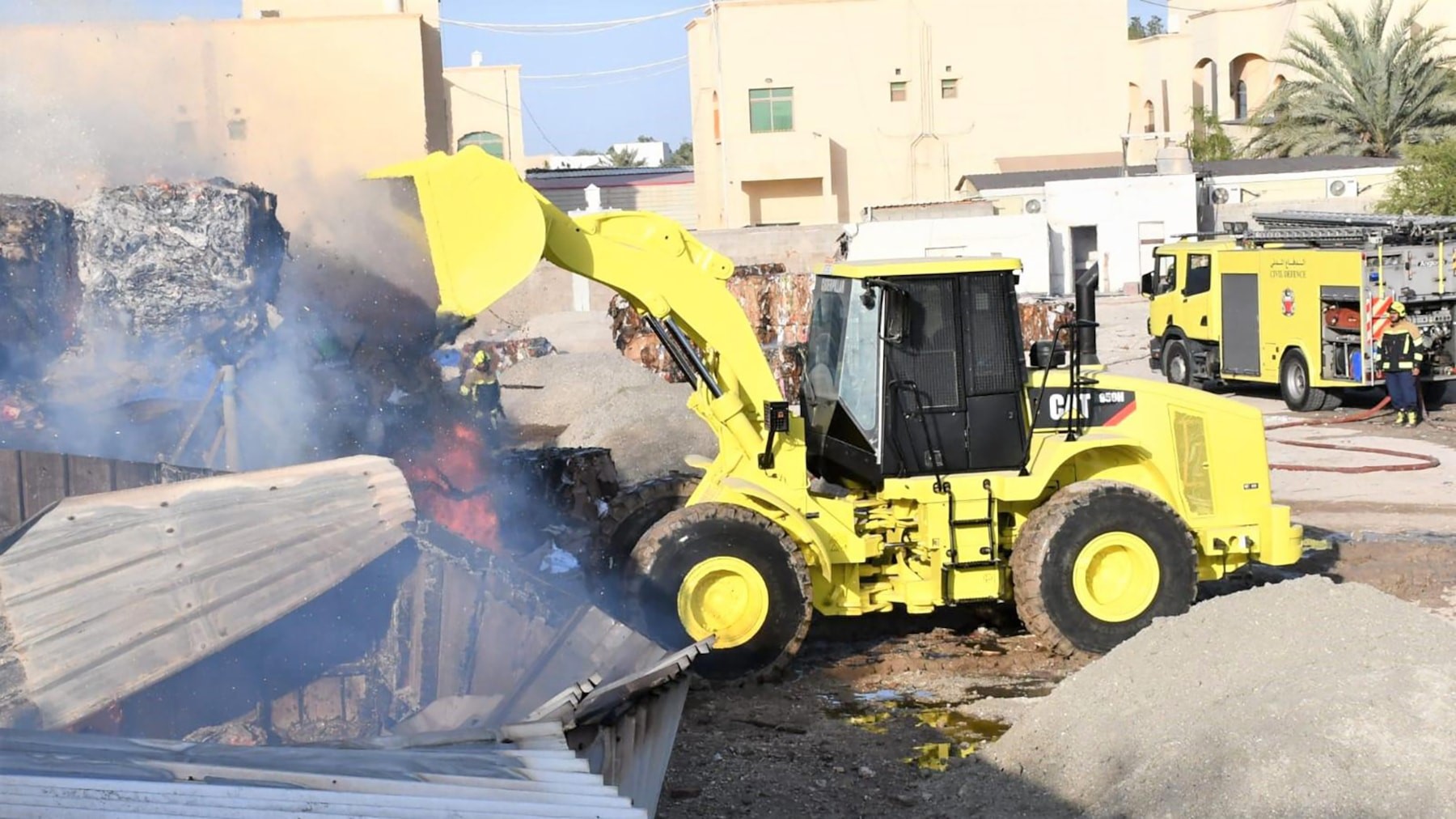 The fire reportedly broke out at dawn in the yard where paper bundles were stacked and ready for recycling. As per Staff Colonel Dr Muhammad Khalifa Al-Bangdir, Director of the Operations Department at the General Directorate of Civil Defence, they immediately mobilised their teams after receiving the alert at 4:06 am.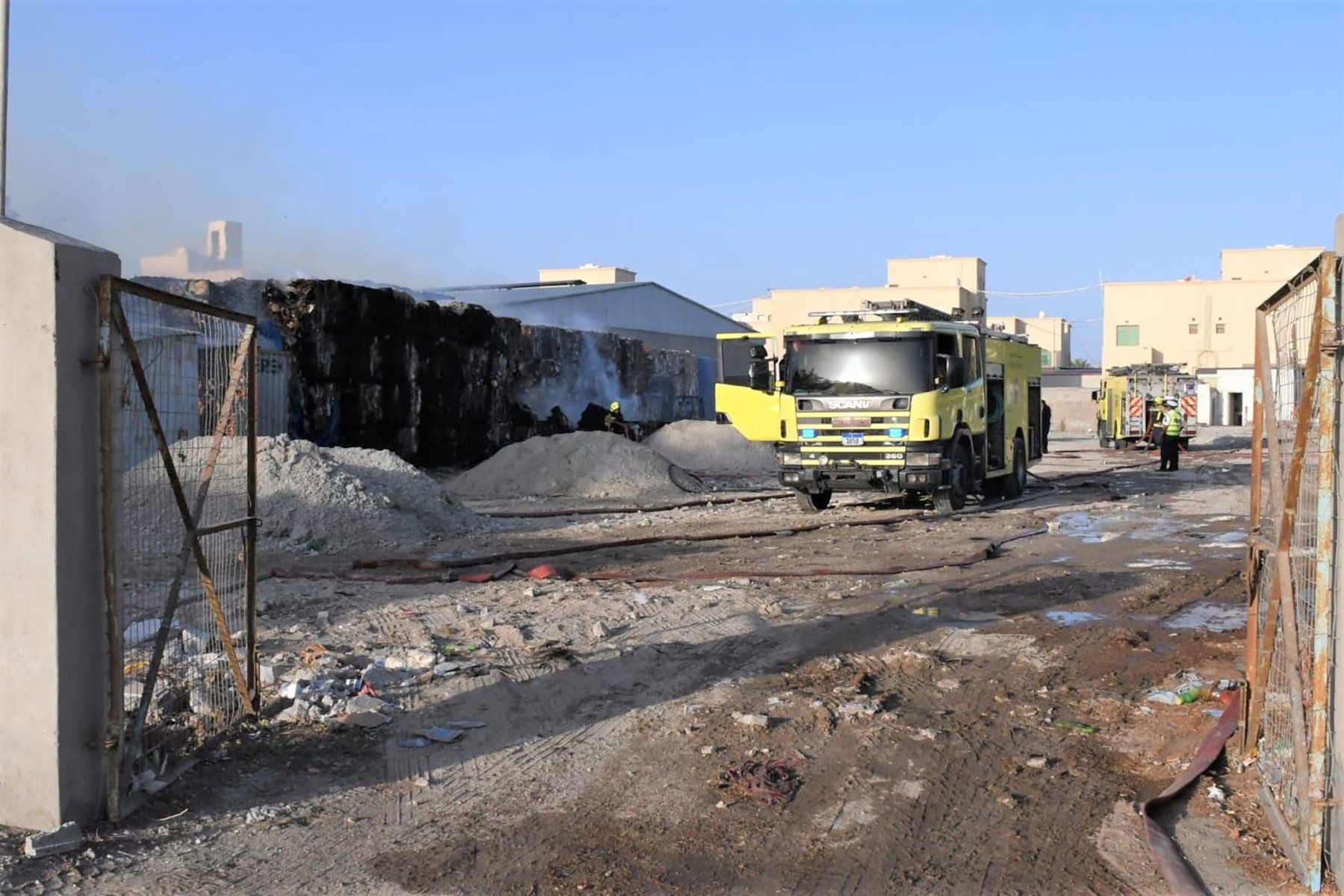 Their initial focus was on preventing the fire from spreading to other areas of the factory. They used bulldozers to remove the rubble and fire remnants under the debris while also making way for firemen to access other parts of the site.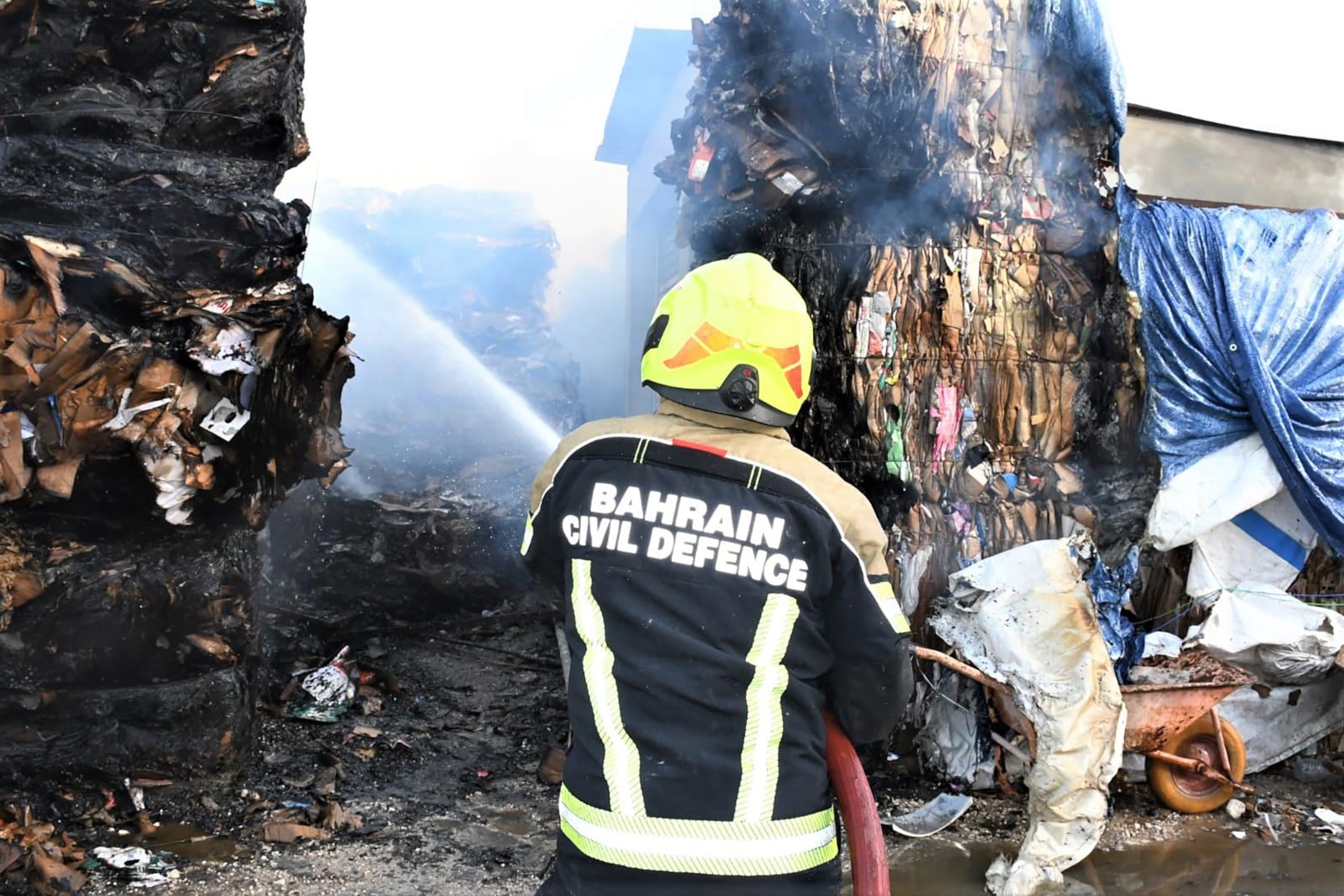 The incident resulted in partial damages to the materials stored in the yard, and authorities confirmed that there were no injuries. The National Ambulance, Rescue Patrols, and Northern Governorate Police Directorate officials were also involved in the operation.