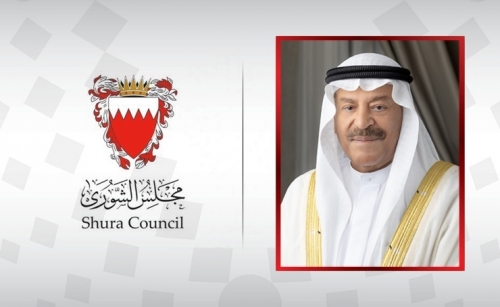 Bahrain marks International Day of Human Fraternity
Agencies | Manama
The Daily Tribune – www.newsofbahrain.com
Bahrain's contributions to promoting human fraternity are inspired by the royal visions of His Majesty King Hamad bin Isa Al Khalifa, said Shura Council Chairman Ali bin Saleh Al Saleh.
He commended the Government, chaired by His Royal Highness Prince Salman bin Hamad Al Khalifa, the Crown Prince and Prime Minister, hailing its support to HM the king's visions to promote global peace.
He praised HRH the Crown Prince and Prime Minister's constant support and follow-up as well as continued directives to spearhead programmes and initiatives based on humanitarian principles.
Al Saleh made the statement on the eve of the International Day of Human Fraternity, annually observed on February 4 in the world.
The International Day of Human Fraternity was established by the United Nations General Assembly on a way to promote greater cultural and religious tolerance, through a resolution, which was co-facilitated by the Kingdom of Bahrain, the Kingdom of Saudi Arabia, the United Arab Emirates and Egypt.
In the statement, Al Saleh noted that Bahrain's history reflects deep-rooted commitment to spreading love, affection, and brotherhood among all peoples and countries of the world, and encouraging constructive dialogues between different cultures, religions, and beliefs.
He cited the historic visit of His Holiness Pope Francis and Grand Imam Sheikh of Al Azhar and Chairman of the Muslim Council of Elders His Eminence Dr. Ahmed El-Tayeb, the organization of the Bahrain Forum: East West Dialogue which contributed to supporting Bahrain's standing.
Al Saleh stressed the legislative support to Bahrain's diplomacy and foreign policy, noting the role of parliamentary diplomacy in highlighting Bahrain's contributions to promoting the values and tolerance.