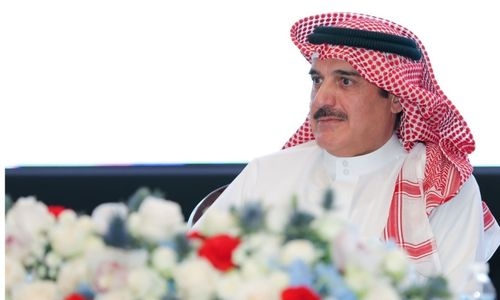 'Voters wanted change and made me winner'
TDT | Manama
The Daily Tribune – www.newsofbahrain.com
Staff Reporter
Voters in the Eighth Electoral District of Muharraq Governorate wanted change and they made me the winner, said the Member of Parliament-elect Ahmed Al Muslim while speaking to the media.
Mr Ahmed congratulated the Kingdom's wise leadership for the successful democratic process, which saw a high participation of voters.
Mr Ahmed is among the only six parliamentary candidates who could successfully cross the threshold of 50 per cent of the polled votes to emerge winners.
The situation has resulted in run-offs to be held on November 19 across the remaining 34 parliamentary constituencies. As per the electoral rules of the Kingdom, a candidate must obtain more than half of the votes in a constituency to be elected.
If no candidate achieves more than half the votes, the two candidates with the highest number of votes will go head-to-head in a runoff election.
"It is a great responsibility bestowed on me and I will certainly live up to it," said Mr Ahmed, who received more than 7,700 votes from the constituency.
He said that he hoped all newly-elected lawmakers would work together for the overall welfare of the nation and its people.
"The coming days require solidarity and cooperation between everyone for the sake of the homeland and the citizens, and this is what we will seek and it has been emphasised through our electoral vision."