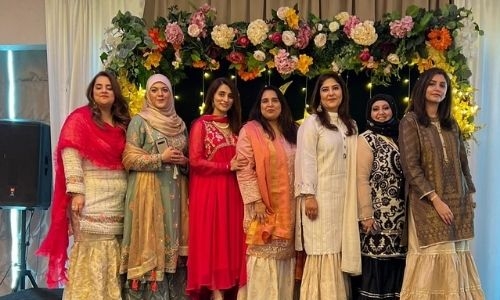 Over 80 women attend PWA 'Eid Fiesta'
TDT | Manama
The Daily Tribune – www.newsofbahrain.com
Staff Reporter
Over 80 women attended 'Eid Fiesta' a fun-filled charity event organised by Pakistan Women's Association at Ramee Grand Hotel on Wednesday. The Pakistan Women's Association (PWA) Bahrain, is a functional ladies group, relentlessly working for humanitarian as well as social causes apart from bringing the community together for the past 24 years. The association stands in support of both Pakistanis and other nationalities in Bahrain, through its charitable causes and welfare initiatives.
It supports 50 students from needy families by offering educational scholarships. The event included speeches, a performance by a Cuban flute player Leidy Sampedro, a dance performance by Fitness 365 and raffle draws. Speaking to The Daily Tribune, PWA President Shahmeen Islam said: "At the event, we pledged to offer support to upcoming women entrepreneurs apart from continuing the support initiatives we offer to the students and needy individuals of the community.
"We have supported 75 families with ration bags; 1,200 meals were served at a mosque in Sitra apart from distributing 150 meals at a labour camp. We also distributed food vouchers to almost 40 families. "At the event, we launched the Youth Ambassador's Programme aimed at offering the youth of Bahrain a platform to work towards charitable and welfare causes.
Pakistan Embassy and His Excellency Muhammed Ayub are supporting the initiative." The vendors' stalls showcased included apparel and clothing from Noureen Fashions, Libas and Diyas as well as a craft stall by Shamsaha Collaborative and products of Mommying Since 2020, a new brand coming up, which will deal with sensory toys for children.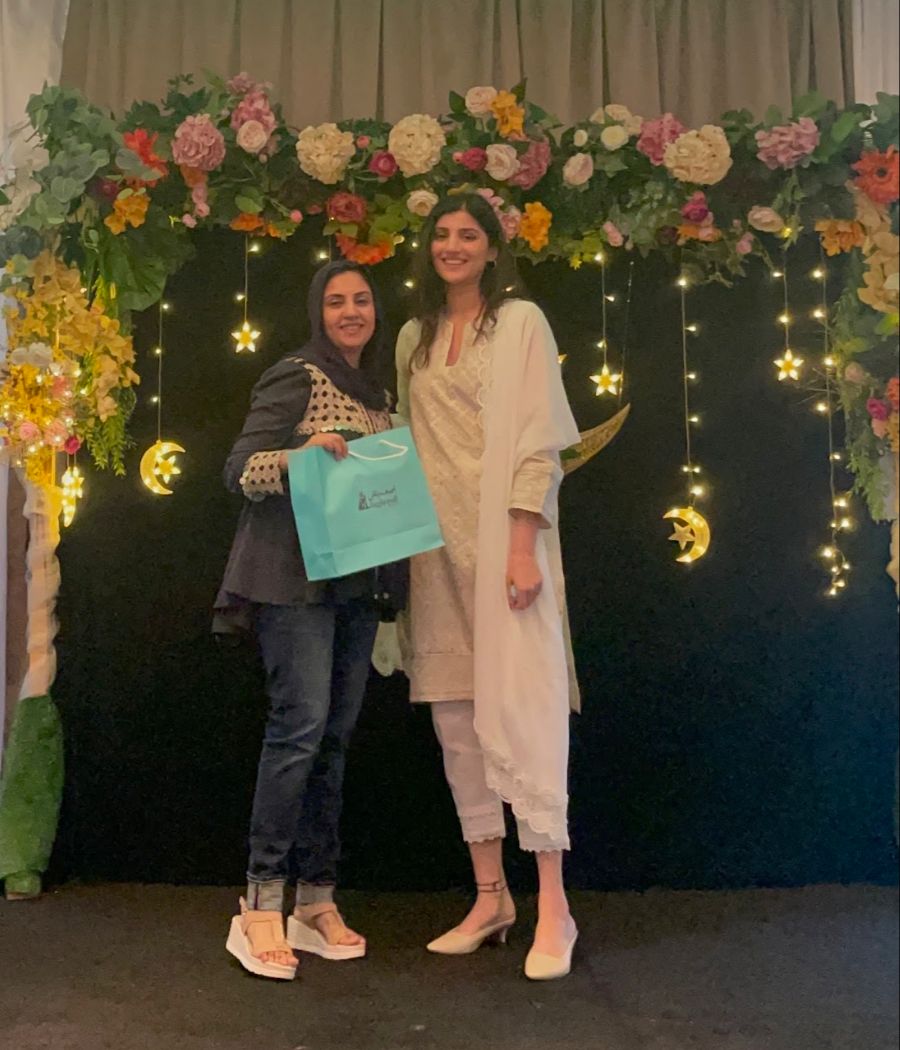 Raffle draw winner with Pakistani actress Maheen Siddiqui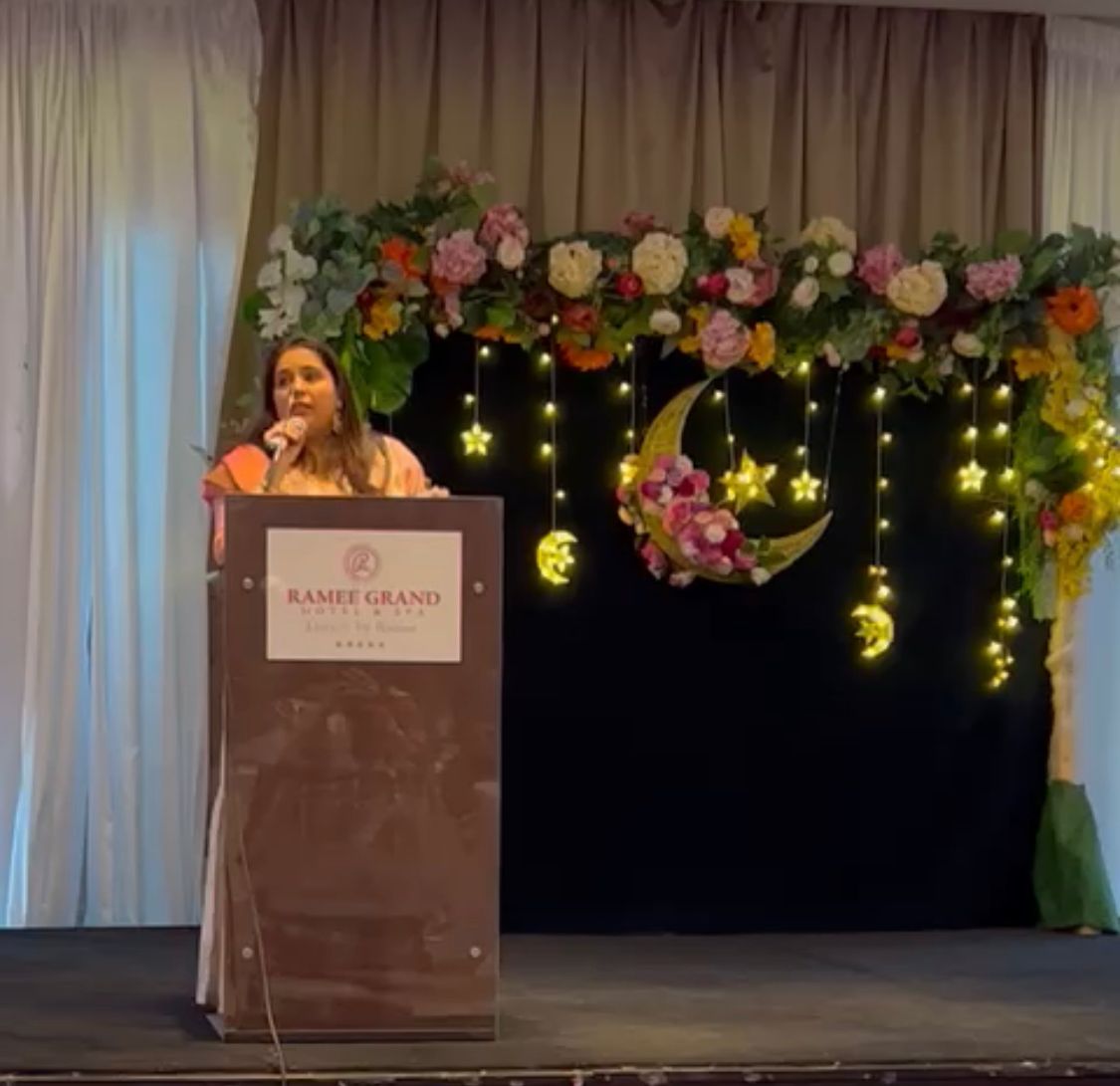 Ms Shahmeen addresses the gathering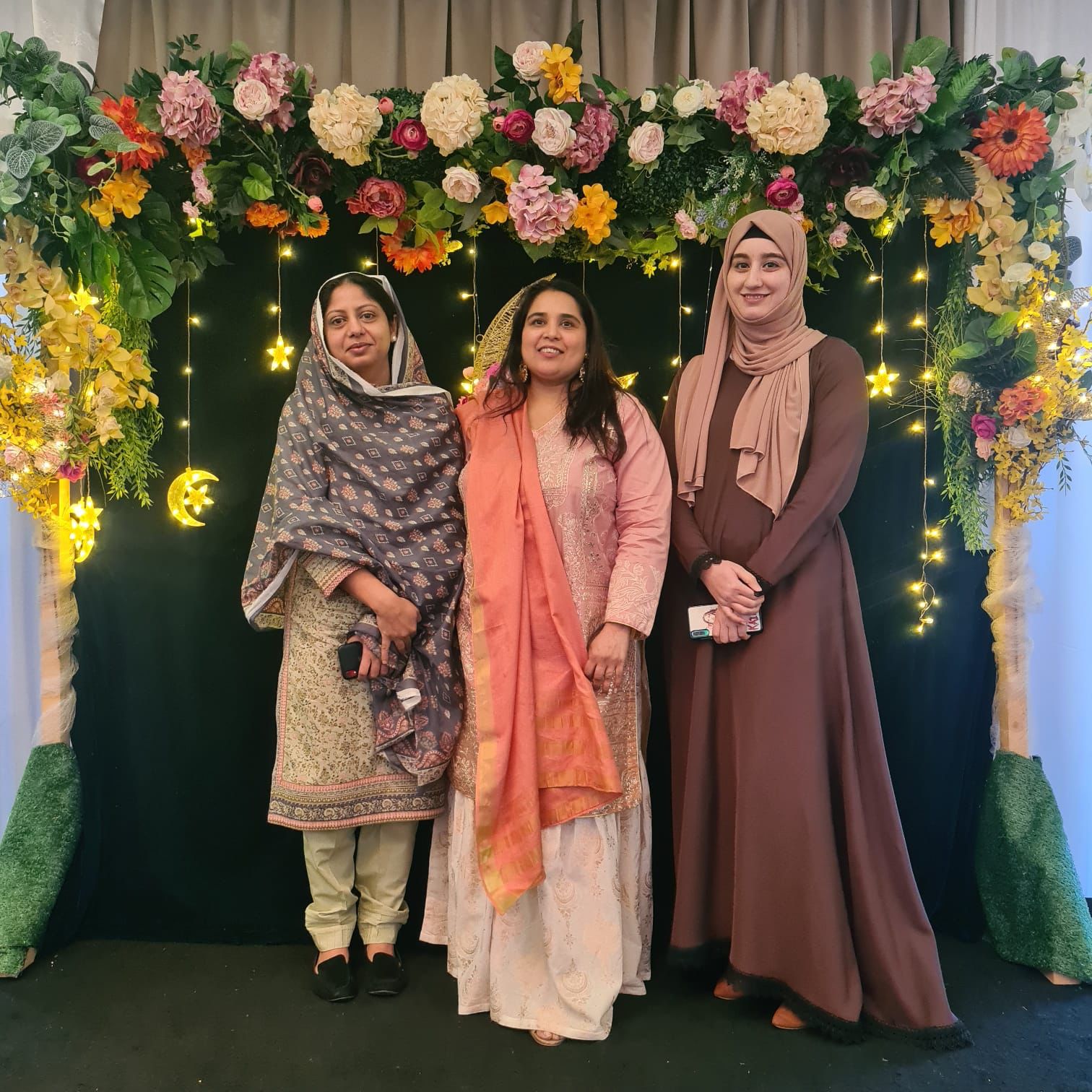 Ms Shahmeen with (left) Tahira Saleem, Community Welfare Officer at the Pakistan Embassy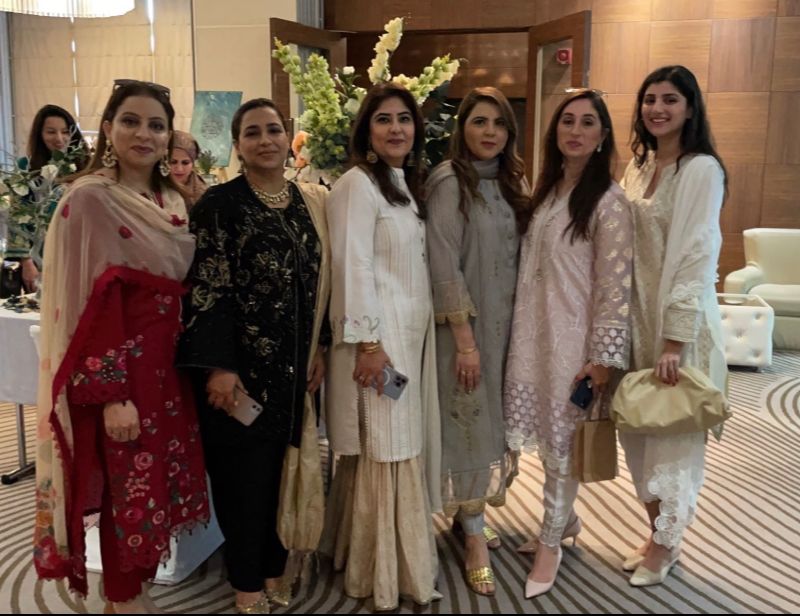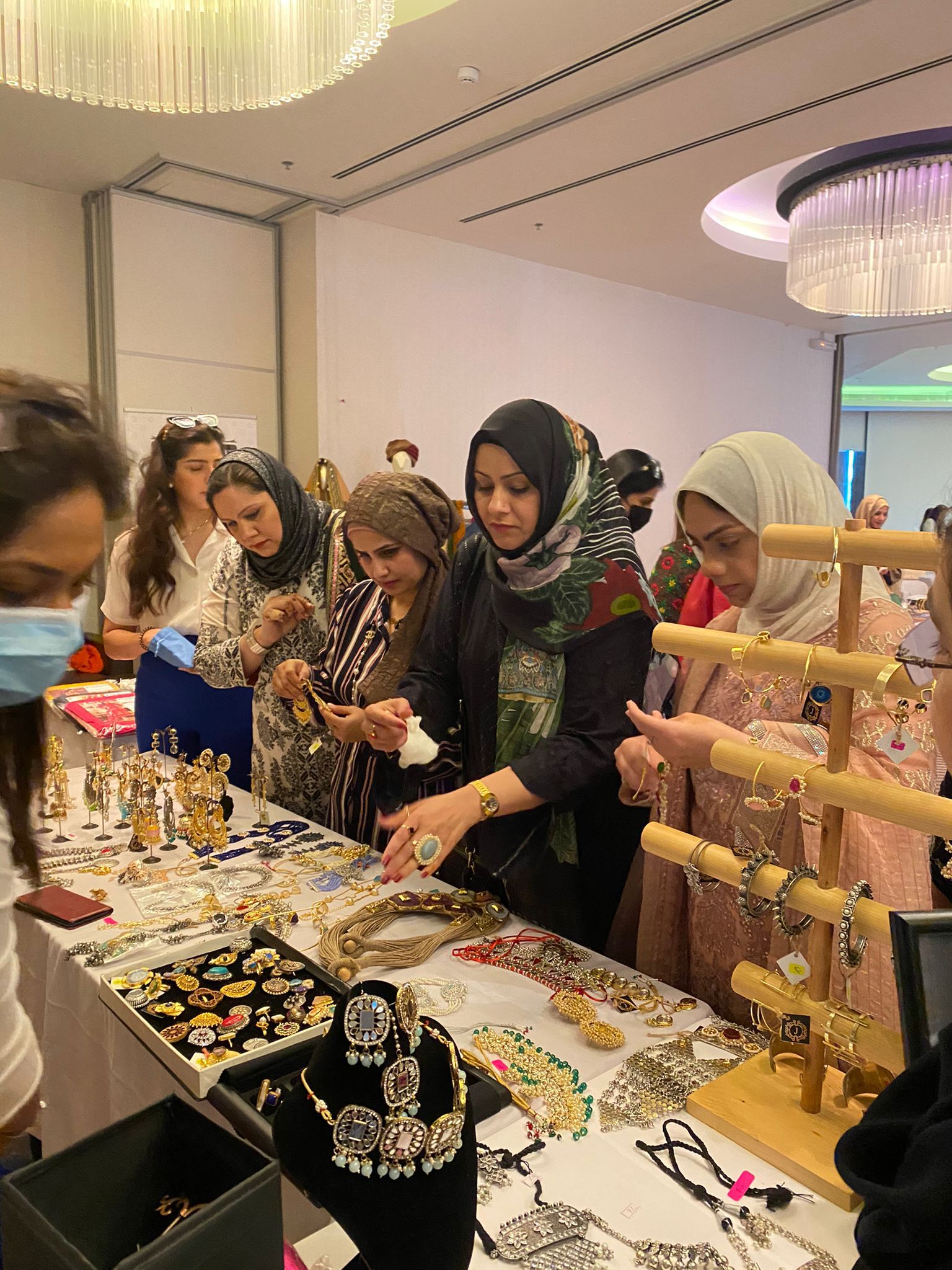 Guests at the vendors' stalls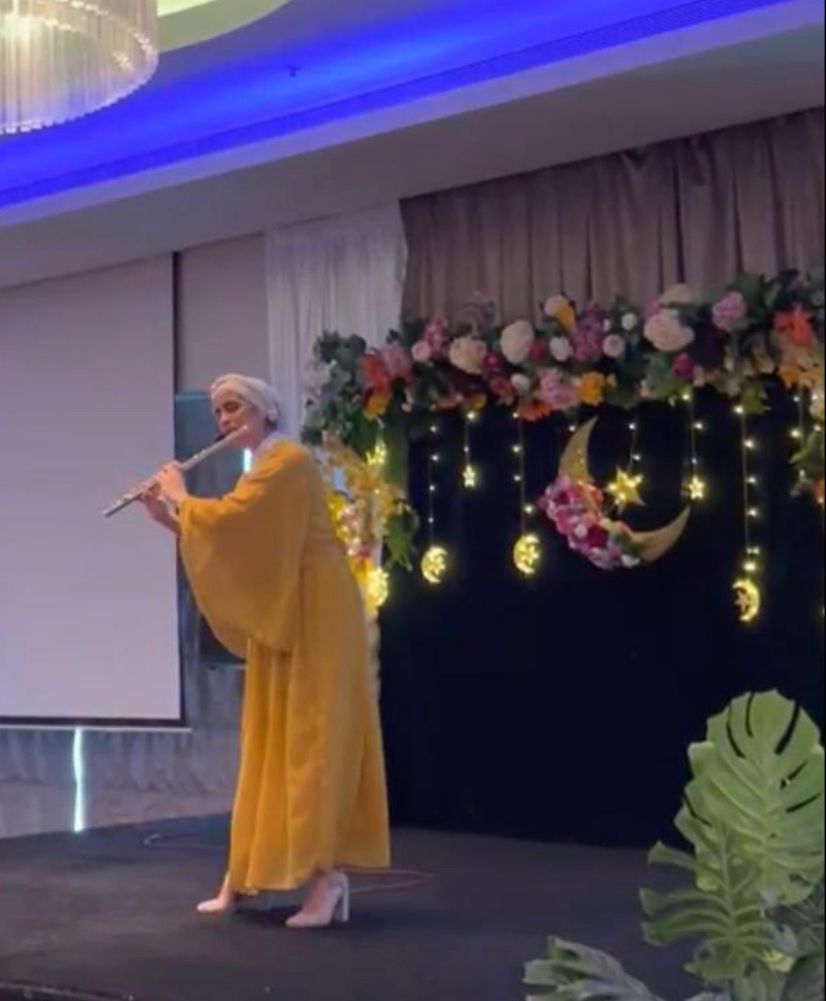 Cuban flautist Leidy Sampedro performing on stageCuban flautist Leidy Sampedro performing on stage