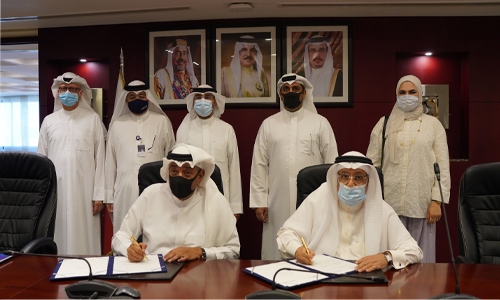 Cooperation agreements to support businesses and economic growth in Bahrain
TDT | Manama
The Daily Tribune – www.newsofbahrain.com
The Bahrain Chamber of Commerce and Industry (BCCI), represented by chairman Sameer Nass, signed yesterday two Memorandums of Understanding (MoU) in a bid to consolidate efforts with relevant societies and associations to achieve the mutual goals of promoting Bahrain and strengthening the national economy.
Nass signed an MoU with Bahrain Association of Banks (BAB), represented by chairman Adnan Ahmed Yousif. The memorandum aims at bridging the gap between banks and businesses to facilitate the financing of high-growth enterprises, foster the productivity and competitiveness, and stimulate the development of the national economy.
It stipulates knowledge transfer between both parties, joining efforts in holding business functions, and conducting joint market research. Nass also signed another MoU with Bahrain Insurance Association (BIA), represented by its chairman Jawad Mohammed.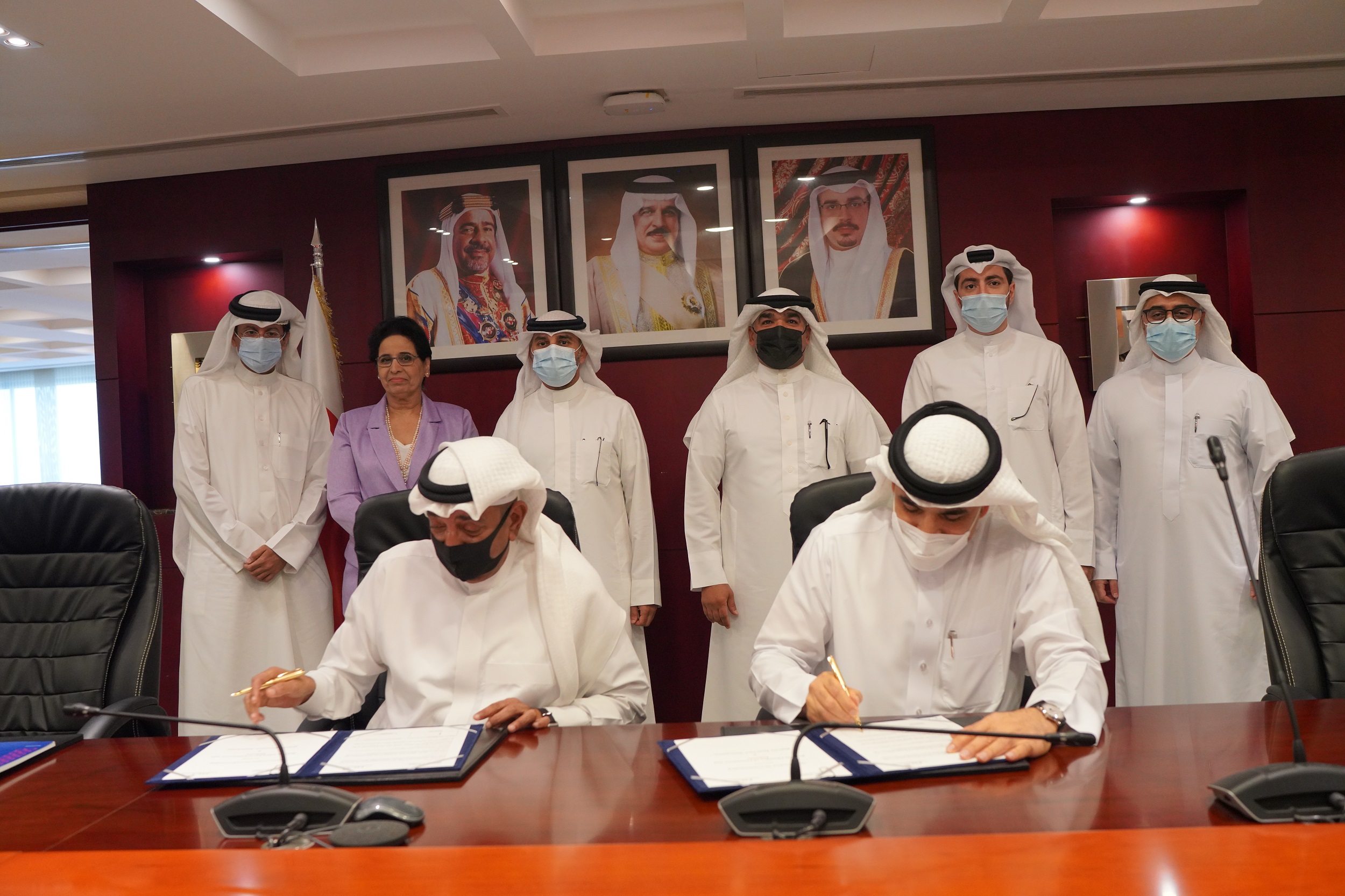 The memorandum aims at bolstering collaboration between the chamber and BIA in conducting market research, sharing information, organising business functions, and forming joint committees.
Nass expressed pride in joining efforts with BAB and BIA and voiced confidence in the outcomes of these collaborations. He reaffirmed the keenness of the BCCI in joining forces with all relevant associations and organisations to achieve mutual goals that serve the development of the business environment and flourish the national economy in line with the vision, directives, and aspirations of the wise leadership.
Present at the signing ceremony was BCCI's Acting Chief Executive Officer Dr Abdulla Al Sada, alongside officials from both sides to each MoU.