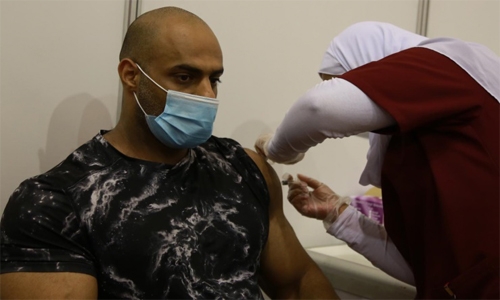 Bahrain and UAE lead global vaccination race against Covid-19
TDT | Manama
The Daily Tribune – www.newsofbahrain.com
Bahrain, along with the UAE, is at the forefront of the global vaccination race against the coronavirus (COVID-19), according to Our World in Data, an international news media research and data provider.
The Kingdom ranks second behind the UAE, which has moved to the top of the global rankings for vaccination rates, overtaking Israel.
The UAE has vaccinated 71.2% of its population until last Friday, while Bahrain – also surpassing Israel – has reached a 62.4% vaccination rate since launching a major inoculation push last year. So far, Bahrain has administered at least 2,372,765 doses of Covid vaccines to eligible citizens and residents.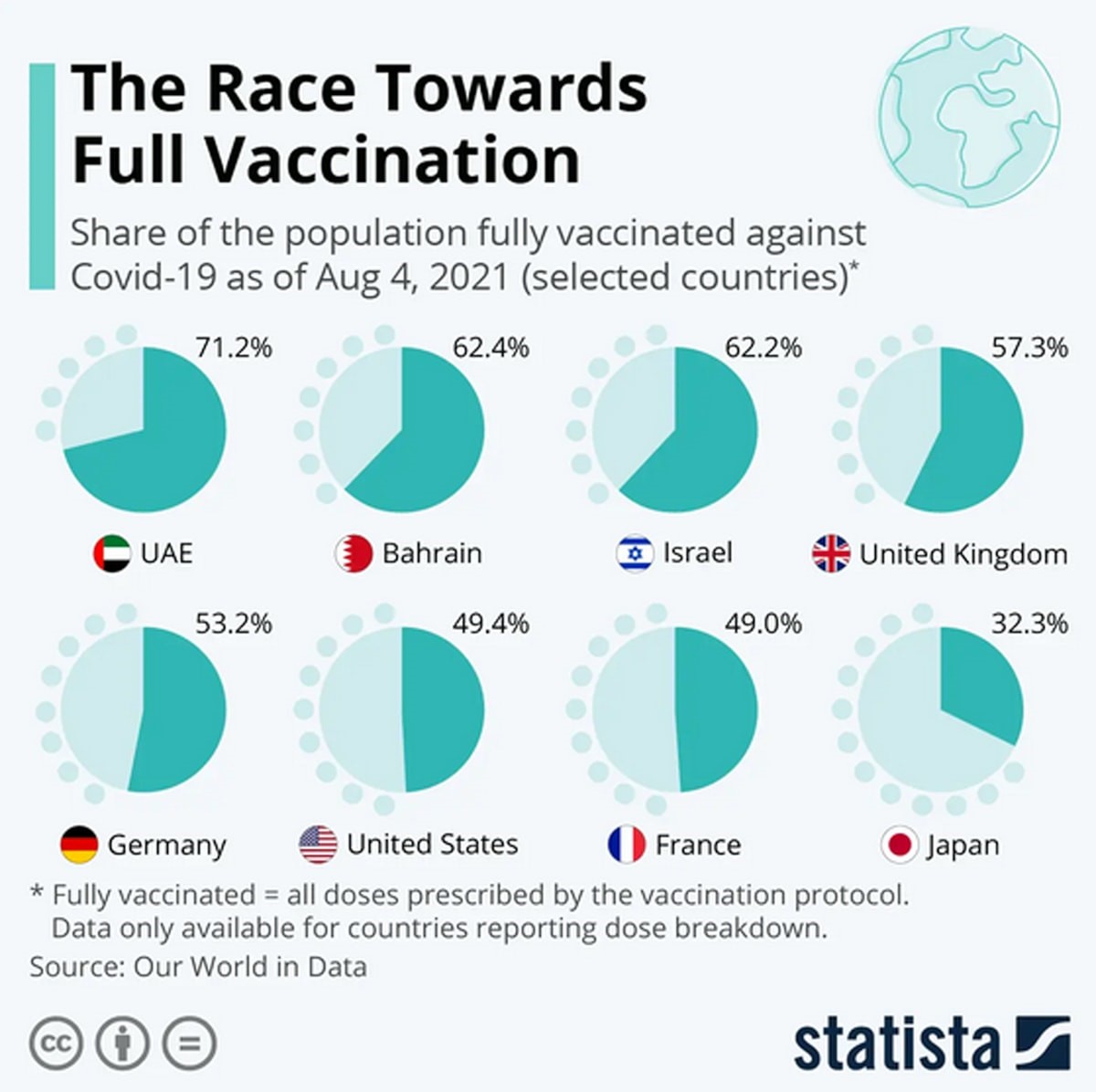 Bahrain has authorised six different vaccines – namely Sinopharm, Pfizer/BioNTech, AstraZeneca's Covishield, Johnson & Johnson, Sputnik V and Sputnik Light – with high safety and efficacy profiles, to accelerate immunisation rates and increase availability.
Despite leading the way for some time, Israel has fallen to third place after fully vaccinating 62.2% of its population, while the UK is in fourth with a 57.3% vaccination rate. The US has failed to achieve its 70% vaccination goal by the beginning of August, managing only a 49.4% vaccination rate.
European countries, such as Germany and France, have outperformed the US. Scientists initially estimate that 60 to 70 per cent of the population getting vaccinations would be the necessary percentage to reach herd immunity against the virus, a percentage that has been revised to 80 to 85 per cent recently. As the Delta variant of the virus generates new anxiety, the race towards full vaccination has become more urgent.