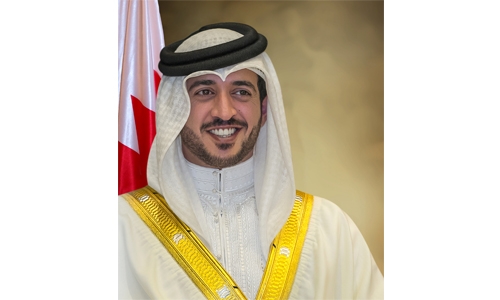 Initiative to support Bahraini youth skills
TDT | Manama
The Daily Tribune – www.newsofbahrain.com
HH Shaikh Khalid bin Hamad Al Khalifa, First Deputy Chairman of the Supreme Council for Youth and Sports, President of the General Sports Authority and President of Bahrain Olympic Committee, has given directives to organise the second edition of "Your Talent at Home Contest".
The event comes as part of HH Shaikh Khalid's initiatives that aim to support Bahraini youth. "We have instructed the organisation of the second edition of Your Talent at Home contest which witnesses extraordinary participation among young Bahrainis in its first edition.
This has reflected a genuine image of our youth who are multi-talented," HH Shaikh Khalid said. "This contest is part of our initiatives that translate the directives of HM King Hamad bin Isa Al Khalifa to provide the necessary care to our youth and create an ideal environment for them to express their talents and creativity."
HH Shaikh Khalid approved the $70,000 worth of prizes of this edition, which includes $40,000 for the winner, $20,000 for the runner-up and $10,000 for the third position.
His Highness also approved the areas of the competition, which are: playing musical instruments, singing, sleight of hand shows, show performance, and sports skills.
Registration is open between July 19 and August 5 through the official website: www.hhsk.bh His Highness also pointed out that this contest serves the overall orientation to cement the precautionary measures taken by Team Bahrain under the leadership of His Royal Highness Prince Salman bin Hamad Al Khalifa, the Crown Prince Prime Minister, to continue combating the spread of the coronavirus (COVID-19) as well as to reaffirm the importance of social distancing