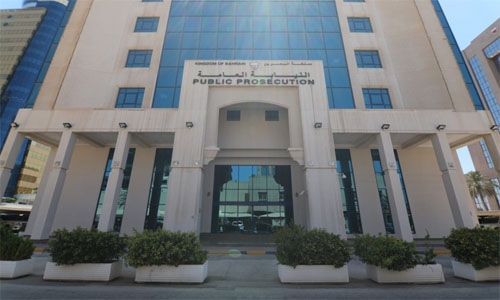 Bahrain Public Prosecution notified of prisoner's intention to refuse food
TDT | Manama
The Daily Tribune – www.newsofbahrain.com
The Public Prosecution has confirmed that it received notification from the Reformation and Rehabilitation Centre that a prisoner, who is serving a sentence for terrorist offences, has recently communicated his intention to refuse food.
As a result of this information, the Public Prosecution initiated a visit to the Reformation and Rehabilitation Centre on 18 July to meet with the prisoner and provide him with advice and guidance to resolve the matter.
The Chief of the Southern Governorate Prosecution reported that the Public Prosecution recorded the grievance of the prisoner, who disclosed that his refusal of food is a response to him having less contact with his family than other prisoners, as well as the confiscation of some documents belonging to him by the Centre's administration.
The prisoner concerned did confirm that he was receiving all necessary healthcare and existing treatment prescribed for him, including medicines, and he is being supplied with nutrients whenever he needs them. The Public Prosecution subsequently reviewed the call records of the prisoner and found he had conducted seven private calls via video conferencing between April and July this year.
The Reformation and Reformation Centre confirmed that documents belonging to the prisoner were confiscated during an attempt to send them from prison in breach of the established procedures and rules. The Public Prosecution has referred all matters set out above to the Independent Office of the Ombudsman, including the full details of the prisoner's complaint.