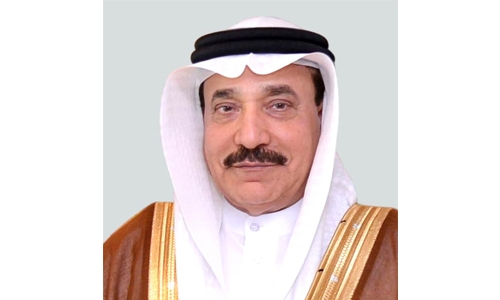 Bahrain to get new social centres and service complexes: Minister Humaidan
TDT | Manama
The Daily Tribune – www.newsofbahrain.com
Health Ministry has kept close tabs on the upcoming new social centres and service complexes in various parts of the Kingdom, said Jameel Humaidan, the Minister of Labour and Social Development.
The facilities are coming up as per the government programme for the years 2019 to 2022. Constructions of the facilities in Aali, Issa town, Hamad Town, Budaiya, Capital governorate and Jidhafs are ongoing in cooperation with the Ministry of Works, Municipalities Affairs and Urban Planning. Kuwait Fund for Arab Economic Development is funding the Comprehensive Disability Complex and Social Welfare Complex in Hamad Town and the Social Services Complex in Isa Town.
Bahrain Aluminum Company is backing the Budaiya Comprehensive Social Center, while Yusuf bin Ahmed Kanoo Company is funding the comprehensive social centre in Manama.
Comprehensive Disability Complex
The Comprehensive Disability Complex, with 20,000 square meters of area, the minister said, is one of the largest to provide care and rehabilitation services for people of determination.
The complex has ten buildings to provide treatment, care, education, and rehabilitation services for people with down syndrome, autism, brain damage, mental illness and those who are hard of hearing. The Kuwait funded project is currently completing furnishing.
The Social care complex in Hamad Town, the minister said, is for providing psychological and health services. The project includes Juvenile Welfare Home (for boys and girls), Dar Al-Aman for victims of domestic violence and human trafficking (for men and women), the Karama Social Welfare House, and the Shared Services Building.
Authorities expect the project to complete in January 2022.
Social services complex in Isa Town
The social services complex project in Isa Town includes rebuilding and reequipping the existing centres with advanced facilities. The project also included the development of the Bank of Bahrain and Kuwait building for people with disabilities.
The project expected to be operational in the second half of 2022.
Budaiya Social Centre
The Budaiya Comprehensive Social Center for social protection services aims at serving 550 citizens per day.
The facility will provide various social assistance services, family guidance, family development programmes while also implementing judicial rulings to receive children of divorced women. The centre will also serve job seekers with an employment and training office.
The minister also said that the Jidhafs day club for parents is within the Jidhafs Social Centre and will have the capacity to house more than 100 people.
A civil society organisation will soon take over its management, the minister added. The comprehensive social centre in the Capital governorate, the minister said, will have a hall for celebrations and events, a club for parenting, a section for productive families, and sections for social research services, family guidance and social assistance.
The centre will work along with Manama social centre in the Juffair region.