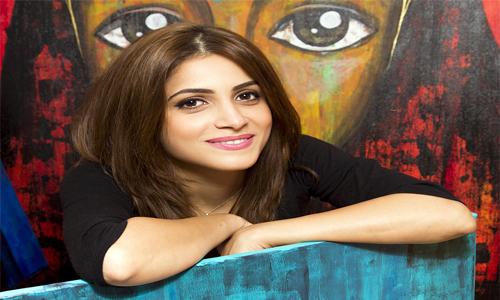 A passionate journey through the world of art!
Being an artist and a business professional at the same time is not a snap. Bahraini artist Leena Al Ayoobi manages her dual role with ease. The Manama-born painter is greatly influenced by Arabian culture and traditions. Graduated from the University of Bahrain in business management, Leena Al Ayoobi has been in the business field for the past few years.
She is a self-taught creative person and started painting at a very young age. Though a gifted painter, she has started recently to participate in local exhibitions to showcase her paintings that herald her signature style.
Her styles in painting range from acrylic and oil paintings to digital photoshop art for character creating and branding and marketing purposes. Her art works can be seen in her Instagram account @leenz_art.
Leena Al Ayoobi strives hard to evolve her own style in painting and want to experiment in art more. Excerpts from the interview:
What is the motivating factor behind your success as a painter? Normally, what time do you paint?
I have always loved art since my childhood. I started painting when I was 7-8 years old. But I officially started participating in art galleries almost two years ago. The motivation to bring my work to the public is owing to the encouragement and positive feedback I got from the spectators. Their response has egged me on to improve my works. I usually work on my art late at night after working hours. It's not easy to find time for it, but I manage somehow.
How do you manage time for your passion?
It's difficult to balance my profession and passion. But my love for art always leads me to find time to spend at my studio for my art works.
Tell us about your favourite topic, when it comes to brushes and strokes?
My favourite subject is traditional paintings and paintings of women. I find it to be interesting. There are a lot of vibrant colours and interesting features to the paint, which makes me enjoy painting.
What are the qualities one should possess to be a painter? What is that quality you are looking forward to possess?
According to me, one should have a passion for art, willingness to learn, courage and love of adventure and experimenting new painting styles and techniques. I am still trying new techniques in art every day. I consider myself a student. I am learning something new; being an artist there are no limits to learn.
Do you have your own style in painting?
My style of painting is the same as I was a young child. I keep on developing my style until it transmutes to what it is today. My painting has a unique touch, a lot of my friends and art followers can recognise my art style, which makes me very happy. I feel like I have acquired my own signature in art.
Do you have any plans for the rest of 2015?
I will be participating in an art workshop by the end of this month in Florence, Italy. I will be doing art tours thereby socialising with local artists. This would be a great opportunity to display some of my paintings, showcasing Bahraini folk art painting in Italy. I am also planning to do these kinds of activities on a yearly basis in different countries.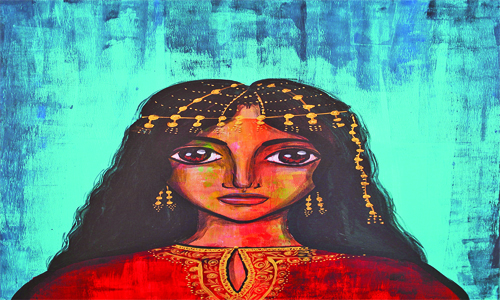 Works influenced by Arabian culture and traditions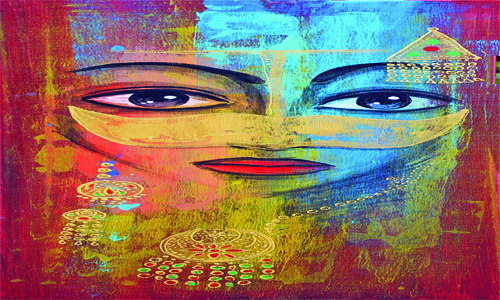 Leena is a self-taught creative person