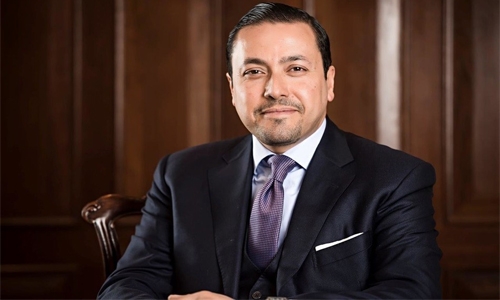 Investcorp buys instant cereal and coffee maker Viz Branz
TDT | Manama
The Daily Tribune – www.newsofbahrain.com
Investcorp, a leading global provider and manager of alternative investment products, announced entering into a definitive agreement to acquire a majority ownership position in Viz Branz Holdings Pte Ltd. from the existing shareholder and CEO, Ben Chng.
The deal was concluded in partnership with the Asia Food Growth Fund.
Established in 1988, Viz Branz is a leading, family-owned manufacturer and distributor of market-leading instant cereal and beverage brands across China and Southeast Asia including the popular Gold Roast, Calsome, Royal Myanmar Tea and Cafe 21 brands. Headquartered in Singapore, Viz Branz has approximately 1,300 employees with manufacturing facilities and operations in China and Myanmar. The company generated SGD 170 million in sales for the twelve months ended 30 June 2020.
Hazem Ben-Gacem, Co-CEO of Investcorp and Chairman of the Asia Food Growth Fund Investment Committee commented: "To date, Investcorp has invested over the US $1 billion in Asia, mostly in China. This transaction represents an exciting opportunity in a market-leading company and in what we believe is an attractive, resilient sector with substantial growth dynamics."
Ben Chng, CEO of Viz Branz and existing shareholder who will maintain a significant ownership stake in the Company said: "Through our new partnership, Viz Branz will have access to additional resources and expertise that we believe will accelerate our growth plans and enable us to flourish for many years to come."
The acquisition of Viz Branz represents Investcorp's 16th investment in the food and beverage industry in over three decades across the US, Europe, MENA and Asia.