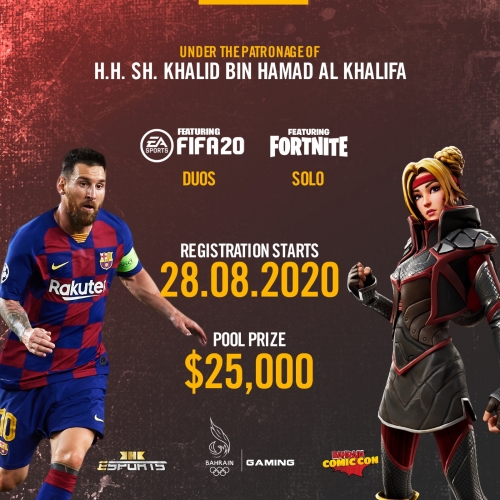 Third edition of the BOC eGaming takes the nation by storm!
TDT | Manama
Under the initiative of His Highness Sheikh Khaled bin Hamad Al Khalifa, The Bahrain Olympic Committee, in cooperation with the Khalid Bin Hamad Sports Organization (KHK) and Bahrain Comic Con (BCC), has organized two electronic game tournaments for FIFA20 and Fortnite which will be open to the general public and the fans of electronic games.
It will also be open to all ages and groups which allows everyone to be a part of the efforts made by the Olympic Committee in order to be able to contribute to the national campaign #stay_home which urges citizens and residents to stay at home and contribute to support and promote the goals of the government to tackle the Coronavirus (COVID - 19).