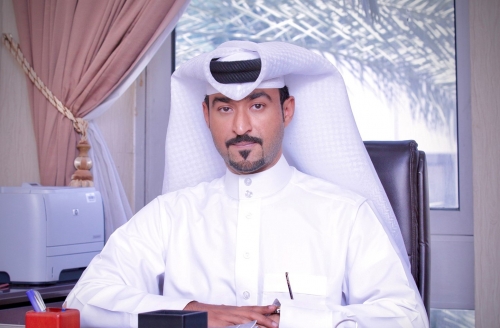 It's all about giving them a second chance
TDT | Manama
Alternative sentencing brings a qualitative shift in reducing recidivism and helps offenders become a contributing member of society, observed a top judicial official. Bahrain, according to Judge Ibrahim Salman Al Jafn, President of the second High Criminal Court of Appeal, is the first amongst its neighbours to bring into force such a law that provides families and civil society a role in reforming offenders, where traditional penalties are avoidable.
The law no 18 of 2017, Al Jafn said, brings a qualitative shift in Bahrain's traditional sentencing system as it also allows the public prosecution or a judge to replace pretrial detention with commuted punishments.
Alternative penalties include community service, house arrest, the prohibition of access to a particular place or places, commitment to non-exposure or contact with certain persons or entities, electronic surveillance, attending rehabilitation and training programmes and repairing the damage caused by the crime.
Judges began implementing the law, ratified by His Majesty King Hamad bin Isa Al Khalifa, soon after its enforcement, with its provisions expanding to include more areas overtime, Al Ayam quoted, A Jafn as saying in a report published yesterday.
Al-Jafn said the Supreme Council of Judges, represented by Counselor Abdullah bin Hassan Al-Buainain, President of the Court of Cassation and Vice-President of the Supreme Council of Judges, soon after the issuance of the law organised courses for judges to accommodate this new law in situations that deemed suitable.
On the factors which make alternative sentencing desirable, Al Jafn said the law is having a huge positive impact on the convicts and their families. "Keeping wrongdoers with his family members, ensures that they continue to fulfil their family duties, avoids personal and social damages of family members and raise their children to become good citizens.
While traditional system strangles the freedom of a convicted person resulting in him losing his financial ability to support family members, the alternative method not only prevents all of this but also avoids inflicting lasting psychological harm to the convicts, thereby helping him contribute to the social developments.
The process also speeds up delivering justice to victims in cases where they seek damages for the loss they suffered from theft, fraud, embezzlement and other crimes. "Alternative sentencing while not depriving the wrongdoers of his civil liberties also ensures that the victim is compensated properly for his losses by obliging the offender to pay as determined by the court."
Judge Ibrahim Al-Jafn explained that the method provides the court with a third option, especially when the crime involved doesn't warrant confinement. "In such cases, alternative measures can be an appropriate option, which will give judge to explore more options in estimating an appropriate punishment for the crime committed.
"For example, in violations related to coronavirus (COVID-19) preventive measures, the alternative system is employed frequently to ensure that the spread of the disease is minimised, where violators are subjected to house arrest and electronic monitoring."
Alternative sentencing, AlJafn said, allows a judge to replace pre-trial detention with communal punishments, while the investigation continues and public prosecution refers it to a competent court for trial. Judge Ibrahim Al-Jafn indicated that a concerned judge might implement one of the seven alternative methods defined by law in cases where it deemed fit after hearing the statements of the Public Prosecution.
Alternative punishments are also effective in cases where the person involved are unable to pay the fine. The accused and his representative may also directly request the judge to enact one of the alternative penalties in situations where the rule is applicable. The judge also by his own accord can replace the decree that is depriving of liberty with an alternative penalty.
In the case of an accused or his agent requesting alternative penalties after the issuance of the ruling, this shall be the prerogative of the judge and the extent to which the legal conditions are met after hearing Public Prosecution. With that being said, it is easy to see the advantages that have been associated with alternative sentencing for it to be used more frequently.
Though there are not enough statistics all around the world to make a strong, casual argument that alternative sentencing definitively reduces recidivism, there has been enough to suggest they are more humane, less costly, and though they do not decrease recidivism, they do not increase it either. Experts have also pointed out that alternative sentencing would substantially reduce corrections costs.