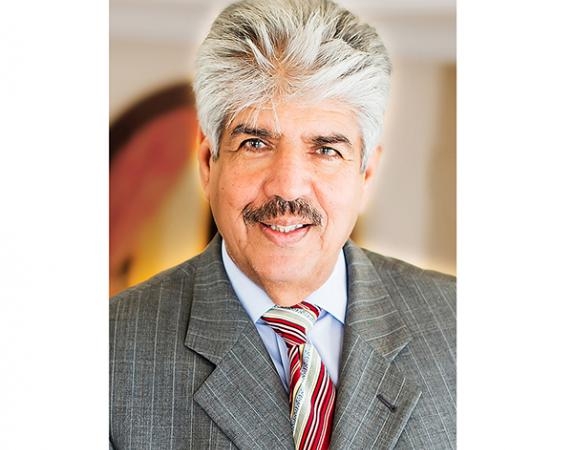 'Feena Khair' strengthened by togetherness of Bahrain's society: Dr Al Sayed
TDT | Manama
Bahrain's 'Feena Khair' campaign is motivating more and more people to join hands with Royal Humanitarian Foundation (RHF), with donations rushing in from all corners of the Kingdom, said RHF Secretary-General, Dr Mustafa Al Sayed.
Since the announcement of the campaign, Dr Al Sayed said, donations flooded in from organisations, businesses and individuals to help alleviate the suffering of the vulnerable segments displaying the "togetherness of the Bahrain community." "The Bahrain TV telethon was an example of the solidarity that Bahraini society enjoys and the One-Nation spirit that Bahrain has been famous for," he added. "We are also very proud of the spontaneous support of our expatriate brethren who consider themselves a part of Bahrain's progress and future." He also highlighted the global praise Bahrain won for its "rapid, systematic and humane response to the COVID-19 pandemic."
Led by HRH Prince Salman bin Hamad Al-Khalifa, the Crown Prince, Deputy Supreme Commander and First Deputy Prime Minister, Bahrain mobilised every effort to curb the pandemic. HH Sheikh Nasser bin Hamad Al-Khalifa, Representative of His Majesty the King for Humanitarian and Youth Affairs, National Security Adviser and Chairman of the Board of Trustees of the Royal Humanitarian Foundation (RHF) launched the campaign in support. To donate log on to www. rco.gov.bh or bank transfer to the National Bank of Bahrain – Account Name: MOFNE, The National Effort to Combat the Coronavirus COVID-19, IBAN: BH66NBOB00000082109370.
BD100,000 from Sunni Endowments Council
The Sunni Endowments Council is allocating BD 100,000 to the 'Feena Khair' Campaign, said Sunni Endowments Council Chairman, Dr Shaikh Rashid bin Mohammed Al-Hajeri. Dr Al-Hajeri said the Sunni Endowments Directorate would continue paying the salaries of its affiliates, including imams, preachers and muezzins, who are not subject to the Civil Service Bureau, for three months.