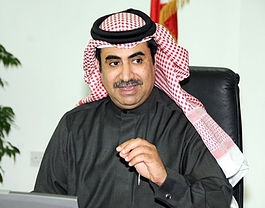 TDT | Manama
A zero-tolerance policy is to be imposed against anyone who illegally and unethically takes advantage of the current circumstances to compromise Bahrain's food security or to manipulate the markets and hike prices.This was declared yesterday by Attorney General Ali bin Fadhl Al Buainain.
Al Buainain warned that those who seek to influence the prices of products in any way would be referred to criminal courts, where they would face prison terms of up to five years and fines of at least BD5,000 in addition to the confiscation of their products.
The attorney general issued the warning as the public prosecution launched an investigation after Ministry of Industry, Commerce and Tourism inspectors reported they discovered three warehouses where large quantities of vegetables and fruits had been stocked since February to manipulate the market and inflate prices.
The prosecution summoned the inspectors to hear their testimony, seized the records of the fruits and vegetables in the warehouses, and asked the ministry to take the necessary action to achieve abundance in all foodstuffs, reduce prices, and protect consumers.