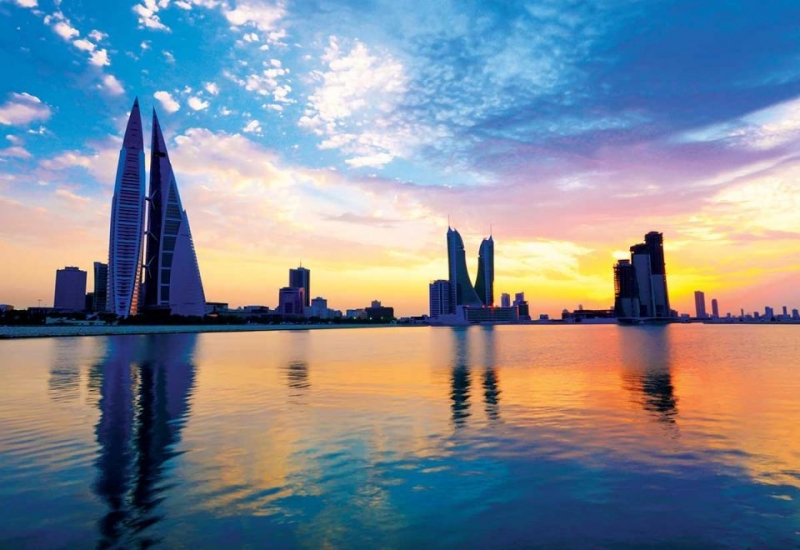 Bahrain calls for volunteers
TDT | Manama
Bahrain has put out a call for volunteers to support the Kingdom's efforts to combat the spread of novel Coronavirus (COVID-19). The National Taskforce for Combating the Coronavirus (COVID-19) said it is putting together a database of those willing to lend it a helping hand. The effort is being organised through an e-Volunteer Platform.
The opportunities range from medical and administrative services to logistic support, as well as a number of other activities aimed at supporting the Kingdom's efforts in containing COVID-19. Any one interested in volunteering can sign up on http://volunteer.gov.bh/ .
Bahrain suspends visa-on-arrival
Later yesterday, the Nationality, Passport & Residence Affairs (NPRA) at the Ministry of Interior announced suspending visas on-arrival across the Kingdom's entry points until further notice, effective Wednesday.
The NPRA, however, noted that this facility will still be available for diplomatic passport holders at the Kingdom's entry points. The authority also said that electronic visa services and other types of visas will continue to remain open to the public. Visas issued by the NPRA before this notice will also remain valid.

Incoming flights reduced
Meanwhile, the Civil Aviation Affairs (CAA) has announced a reduction in the number of incoming flights to Bahrain until further notice, effective Wednesday.
The CAA stressed that it is coordinating extensively with airline companies and other stakeholders throughout the Kingdom to ensure that arriving passengers are thoroughly tested, in line with guidelines set by the World Health Organisation (WHO)
Use online booking: Criminal investigation department
The General Directorate of Criminal Investigation and Forensic Science said, here onwards, it will provide its service based on online booking only. This is valid even for obtaining good conduct and employment certificates.
Services can be booked through Skiplino application at the Muharraq Security Complex and the Isa Town branch at the General Directorate of Traffic. Applicants are also required to come on time to ensure the processing of their applications. The Directorate receives inquiries through 17461100-17872114.
Jafari: apply online
The Jafari Endowments Directorate also clarified that, until further notice, it will receive applications online only. Submit applications via email or WhatsApp.
WhatsApp is available on customer service number 17244943 round the clock throughout the week. Queries will be answered only during the directorate's official work time from Sunday to Thursday, except for vacations.
Public Prosecution allocates WhatsApp number, email
The Public Prosecution has allocated a WhatsApp number and an email address to communicate for the submission of applications and access to information.
"The Public Prosecution intends to rely mainly on the number and the email to consider and decide on the submitted applications following the provisions of the law," Haroon Al Zayani, the head of the technical office of the public prosecutor, said.
Gulf states expand measures
Meanwhile, Gulf Arab states expanded measures to contain the spread of coronavirus yesterday with Oman banning open ship-to-ship transfers with Iranian vessels, Abu Dhabi's bourse closing trading halls and Dubai shuttering cinemas, gyms and arcades.
Citizens and residents in Kuwait, which went into virtual lockdown on Thursday, had their temperatures tested before entering banks, where long queues formed yesterday after the state limited the number of operational branches.
Masks and gloves were distributed to those in line. Kuwait and Saudi Arabia took the most drastic steps of halting international passenger flights. The United Arab Emirates has suspended new entry visas from March 17.
In a statement to Saudi Okaz newspaper, Information Affairs Minister Ali bin Mohammed Al-Rumaihi stressed Bahrain's support to the precautionary measures, being undertaken by Saudi Arabia to protect citizens and residents against the novel coronavirus (COVID-19).
He underlined cooperation and coordination between the two Kingdoms to discuss COVID-19 developments and means of containing the virus. Kuwait, where the ban on international flights began on March 13, has offered its citizens stranded at London's Heathrow Airport paid accommodation at an airport hotel with three meals a day, according to an embassy notification.
Saudi Arabia reported 15 more coronavirus cases, taking its total to 118. Local municipalities tweeted directives for the closure of malls, restaurants, coffee shops and public parks, while exempting supermarkets, pharmacies and food delivery.
Al Arabiya TV said the measures would apply across the country. The UAE recorded 12 more travel-linked infections among various nationalities — South African, Australian, Chinese, Filipino, Italian, Lebanese, British, Iranian, Emirati and three Indians — raising its total to 98.
In the UAE, regional tourism and business hub Dubai joined other emirates in shuttering cinemas, arcades and gyms. Dubai's large Global Village shopping and entertainment market, which runs from November to March each year, said it was closing early.
The UAE capital Abu Dhabi shut down public beaches and parks. The Abu Dhabi Securities Exchange said yesterday it was closing all its trading halls until further notice, a day after Kuwait's bourse said it would do the same.
In a rare phone call, UAE Foreign Minister Abdullah bin Zayed Al Nahyan told his Iranian counterpart Mohammad Javad Zarif the UAE was ready to help, state media said on Sunday. Iranian media said Zarif thanked the UAE, which has facilitated medical supply shipments.