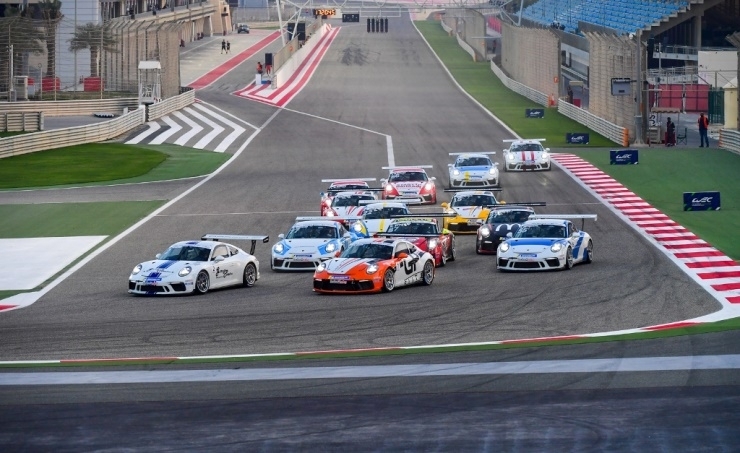 BIC to host official pre-season tests of F2 and F3
TDT | Manama
Bahrain International Circuit (BIC) is all set to host three busy days of official pre-season testing next week for two of Formula 1's biggest feeder series. Set to take to the tarmac from next Sunday to Tuesday (Editor's note: March 1 to 3) in Sakhir are competitors in this season's FIA Formula 2 Championship and FIA Formula 3 Championship.
Testing will be held from 9am to 7.45pm on all three days. Many of international racing's superstars of the future will be lining up in the pit lane as the look to make their way up the motorsport ladder to the top flight. Each series will complete their running at BIC as part of their preparations for the start of their respective 2020 campaigns.
The Formula 2 drivers and teams will also get the first chance to sample the new 18- inch Pirelli tyres—acting as a first step towards Formula 1 making the same change for 2021—during their three-day test. Formula 3 will complete running in Bahrain over the same three-day period, making use of the state-of-the-art floodlights at BIC to allow for separate sessions to take place each day. These tests will mark the first-ever action in Bahrain for the Formula 3 championship, which is only in its second year.
Both Formula 2 and Formula 3 will be staging their first rounds of their 2020 seasons at BIC a few weeks following the tests, in support of the Formula 1 Gulf Air Bahrain Grand Prix from March 19 to 22. They are a part of the Grand Prix weekend's stellar support race programme that also includes the Porsche Sprint Challenge Middle East. Meanwhile, BIC will also be hosting testing next month for Formula 1 tyre suppliers Pirelli. These tests will be held on March 24 and 25, with Formula 1 teams Renault and Mercedes participating. In the tests, each team will sample the new 18-inch tyres that are set to debut in the 2021 Formula 1 season. The Formula 2, Formula 3 and Pirelli tests this March confirm BIC's status as a favourite venue for hosting testing at the highest levels of international motorsport.