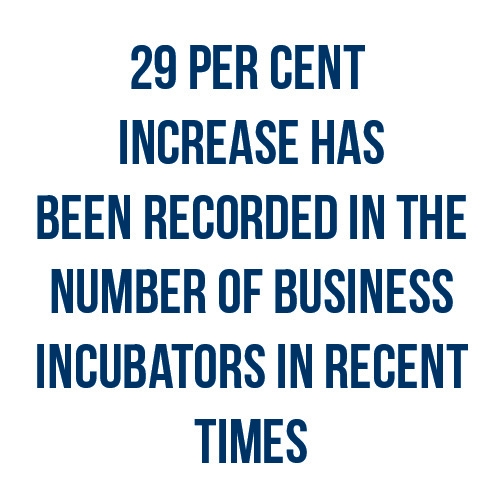 22 business incubators now support start-ups
The number of business incubators in the Kingdom has increased to 22, according to official statistics. Recent statistics has revealed that 22 incubators exist in the Kingdom as of 2019 and it comprises 662 start-ups. This indicates a 29 per cent increase in the number of incubators. Eleven of those incubators are general incubators while six are business incubators. According to the Ministry of Industry, Trade and Tourism, the incubators have been an overwhelming success in the Kingdom that has help fuel SMEs in the country. According to the ministry, the incubators have contributed positively towards the economy. Many new accelerators have been launched in the Kingdom in recent years.
Most recently, the Bahrain Economic Development Board (EDB) – the Kingdom's investment promotion agency – has partnered with the World Economic Forum (WEF) to launch an innovative new accelerator, aimed at increasing employability and preparedness for the future of work among the current and next generation workforce. The announcement was made at the 50th WEF annual meeting at Davos. The 'Closing the Skills Gap Accelerator' is one of several such accelerators launched in partnership with WEF's Platform for Shaping the Future of the New Economy and Society. The accelerators are national level public-private leadership collaboration platforms that address national and industry skills gaps in the face of the massive technological disruption sweeping the globe. So far six countries have established their own: Argentina, India, Oman, Pakistan, South Africa and the UAE. The goal is to expand the model to build a global network of 15 economies accelerating closing the skills gaps by 2020.