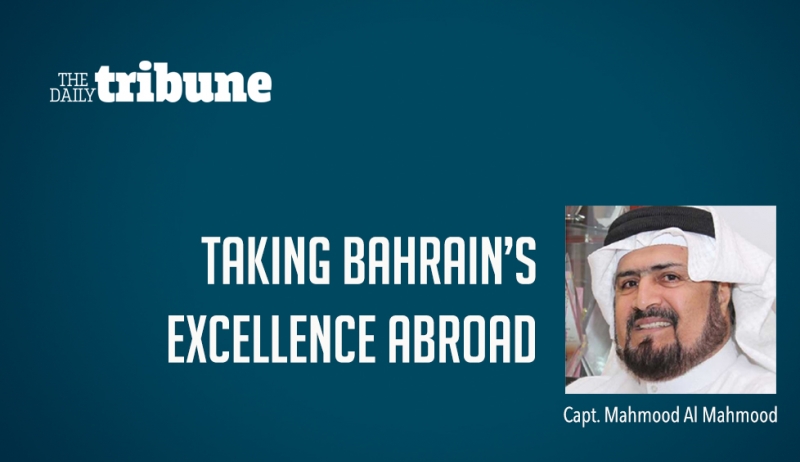 Taking Bahrain's excellence abroad
There are two ways to look at business prospects in Bahrain: either that the Bahrain market is very small and we need to reach outside the Kingdom's borders to sustain business or that the Kingdom's compact size makes it an ideal 'test market' and its geographic position and valuable trained human resources makes it a platform to reach other countries nearly.
Either way, the wisdom has always been to reach outward, using Bahrain's easy business and legal framework to set up business here. There are many success stories of Bahrain serving as a hub for reaching the neighbouring large markets. Our homegrown five-star success story Gulf Hotel is one such – today the parent company has flourishing hotels as far away as Zanzibar. Further, Bahrain's growth and eminent position as an offshore banking centre and also as a MENA Fintech hub shows the potential for us to export our service industry's expertise also.
Now comes news that Bahrain Airport Services which is well into the final stages of its expansion and modernisation, is eyeing new business breaks for the ground handling services market outside Bahrain. This is in line with changing trends in the aviation sector and the increased use of technology which makes it easier to centralise quality control and decentralise services.
The move towards actively reaching new markets is a sign that Bahraini businesses are well over their older stage of seeking protection from the government against global competition and are confident enough to seek out new customers further afield.
This is indeed a win-win situation for the Kingdom and I believe that 2020 will see many Bahraini companies and also Bahraini men and women working away from their 'home base' in other countries in the GCC and MENA region.
They will take the Bahraini mark of excellence in service and products to the world and bring back the lustre of old times to our modern economic scenario.
The Kingdom has prepared diligently to meet this challenge by overhauling our education sector and weeding out archaic laws and making Bahrain a business-friendly destination. It is time for Phase Two when we strike out for new fields. We are ready!
(Captain Mahmood Al Mahmood is the Editor-in-Chief of The Daily Tribune and the President of the Arab-African Unity Organisation for Relief, Human Rights and Counterterrorism)