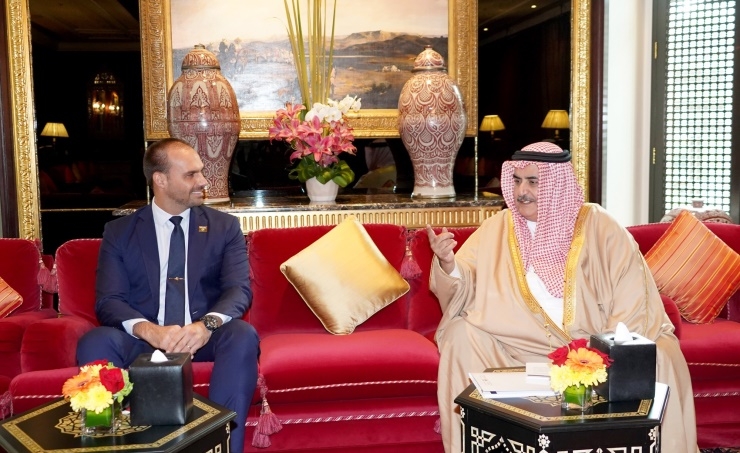 Foreign Minister meets Brazilian parliamentary committee chairman
Minister of Foreign Affairs, Shaikh Khalid bin Ahmed bin Mohammad Al Khalifa, met today the Chairman of the Foreign Relations and National Defence Committee of the House of Representatives of the Federal Republic of Brazil, Deputy Eduardo Bolsonaro.
During the meeting, the Minister of Foreign Affairs welcomed Deputy Eduardo Bolsonaro, and his visit to the Kingdom of Bahrain, which reflects the distinguished level of friendship between the two countries, and their continuous aspiration to develop bilateral cooperation on all levels, in addition to Intensifying mutual coordination on issues of common concern in international forums for the benefit of the two friendly countries and their people.
MP Eduardo Bolsonaro praised the strong relations between the Kingdom of Bahrain and the Federal Republic of Brazil and the great interest they receive in moving forward to broader horizons that support the interests of the two friendly countries, wishing the Kingdom of Bahrain more peace and prosperity.