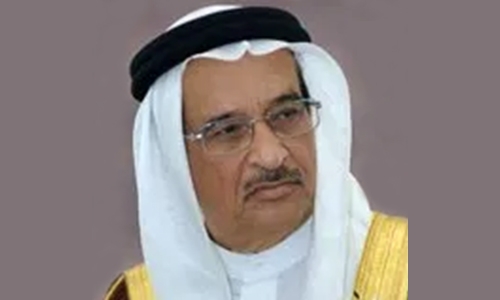 NHRA to hold first Bahrain Health Regulatory Conference
The National Health Regulatory Authority (NHRA), an independent regulatory body providing provision of healthcare in Bahrain, is holding its 'First Bahrain Health Regulatory Conference' 2019 on November 28-30 at the Gulf Convention Centre here. The conference is being organised by Education Plus in collaboration with PowerUp and Perfect Solutions Advertising, with the support of government health entities, the private sector and other professional, industry-related societies in the Kingdom.
The first edition of the conference will also feature a complementary exhibition to showcase various stakeholders. The three-day conference will feature keynote speakers, lecture presentations, panel discussions, networking, and workshops on health regulation schemes in addition to providing business opportunities for investors in the healthcare industry. The Chairman of the Supreme Council of Health, Lieutenant General Dr Shaikh Mohamed Bin Abdullah Al Khalifa stated, "Health regulations are implemented in the Gulf such as Bahrain, Saudi Arabia and the rest of the GCC countries.
There have been a lot of transformations in the health regulations introducing various systems such as in insurance, technology and others. Health regulations are a hot topic which all stakeholders have to look at, interact and do their best to comply. The conference will provide a place and platform for the stakeholders to learn the best applications, opportunities, issues and what the role of everybody is in providing solution." Speaking on the occasion, NHRA Chief Executive Officer, Dr Mariam Al Jalahma added, "The organisation of such event is in line with the national Economic Vision 2030 in relation to improving the health sector and making Bahrain a hub for medical tourism.
When you think about the health care sector you think about the health regulations. In health regulations, it is very important to make the patients feel safe and professionals making their acts right. At the conference, many experts will be talking in this field in relation to improving professional regulations, requirements and qualifications required to ensure in bringing the best practices in the country. Also, we will be discussing the accreditation and importance of accreditations in ensuring the quality of services provided in the country."
NHRA's first conference aims to discuss and explore the regional and global health regulation schemes. The conference aims to bring together healthcare providers, the pharmaceutical industries, healthcare organisations, patient safety, medical educators and accreditation standard experts from the region and the globe to share insights on implementing and managing health regulations. The conference aims to attract key healthcare professionals from Bahrain and the GCC region and beyond.
It also aims to bring together entities which play a significant role in the regulation of the healthcare sector including, Government healthcare decision makers, health reform and health regulation experts, pharmaceutical and drug company owners, public and private healthcare, providers, investors and interested experts in healthcare business, technology experts and solutions providers.