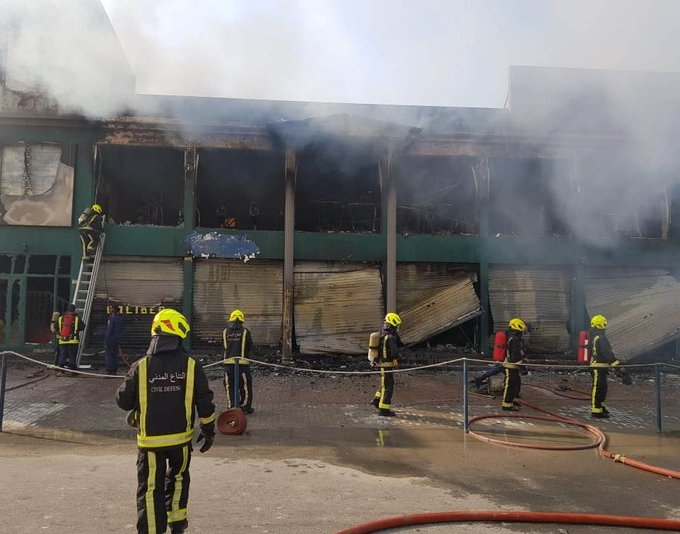 Breaking News: Massive fire erupted in Sanad
A massive fire erupted in the town of Sanad which neighbors Isa Town, Riffa and Jurdab around 4:20 PM on Tuesday.
According to a statement by officials, a total of five fire trucks and sixteen officers are currently on scene to control the flames that consumed an entire building.
The cause of the incident is yet to be determined, as of now no injuries or casualties have been reported.