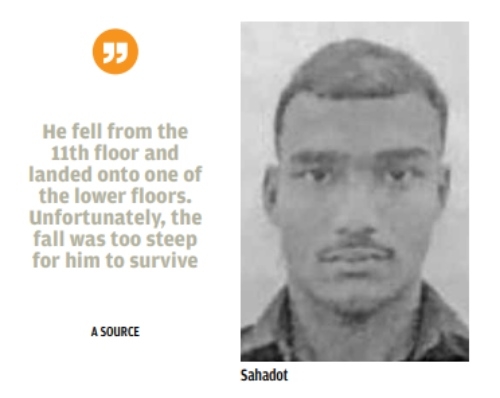 Man dies after falling from eleventh floor of building
A man has died after falling from the 11th floor of a building in Juffair in a workplace accident. The victim, a Bangladeshi national, according to sources, was an employee of a construction firm.
"He fell from the 11th floor and landed onto one of the lower floors," the source said adding: "Unfortunately, the fall was too steep for him to survive." "Co-workers rushed to save him but he died soon after the fall," the source said. The victim, Sahadot, 29-yearold, hails from the Pabna district in Bangladesh. Bangladeshi Embassy Labour Consul Shaikh Tahidul Islam confirmed the incident stating, "The embassy has been informed about the incident."
"The embassy is aware of the incident and are following on this. We do not have details about what led to the fall." He added that all formalities and arrangements will be made as required by the victim's family. "He is an employee of a construction firm and was engaged in a project at a building in Juffair," he added.