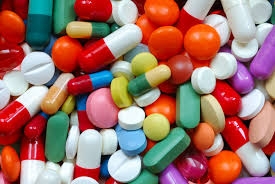 Smuggling narcotics into prison: Court rejects appeal
The Court of Cassation rejected the appeal of two brothers who were convicted twice of attempting to smuggle narcotics into the Reformation and Rehabilitation Centre (Jau Prison).
The duo was earlier sentenced to five years of imprisonment. The Court also fined them BD3,000 each. Court files say, one of the defendants was already serving a jail term, at the time of the incident, for importing drugs. While in prison, the man persuaded his brother to bring narcotic pills to him using the prisoners' visiting hours.
The brother managed to slip through a security checkpoint at the entrance of the prison with 44 pills in his mouth and pocket. The defendant, reportedly, handed over the drugs to his brother while shaking hands at the inmates' visiting area. The latter hid the pills in his mouth and later swallowed them.
A guard noticed the incident, which was recorded by the surveillance cameras at the center. When confronted, the prisoner confessed that he had convinced his brother to help him smuggle 24 tablets of Methadone and 20 tablets of Methamphetamine.